When putting a house on the market, homeowners go through a process called staging, which gets your home ready to show to potential buyers. Proper staging will allow you to sell your home quickly and for top dollar. These following resources can help point you in the right direction for preparing and staging your home for sale.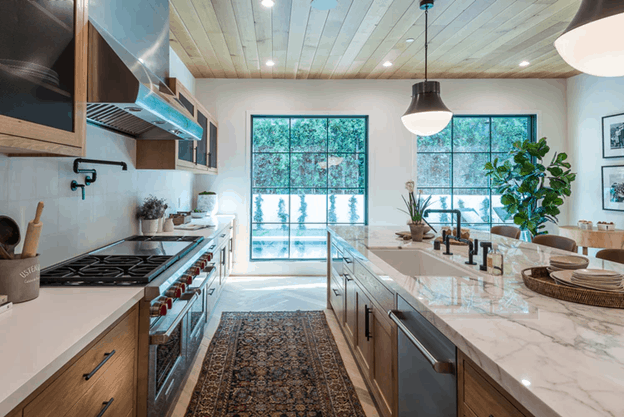 Image via Unsplash
Resources for Staging Your Home to Sell
Work With Professionals
 Before you get started on staging your home, identify some professionals that can help you do the job.
Work With "Team Davis" to Sell Your Tampa Home
10 Secrets to Hiring a House Cleaning Service!
What To Expect When You Hire a Home Stager and What It Costs
Stage the Interior
After deep-cleaning your home, your next step will be making your interior look more appealing to home buyers.
How to Eliminate Clutter on a Daily Basis
21 Decor Tips From Home Staging Experts
How to Bring More Natural Light into Your Home
2020 Paint Color Trends That Buyers Will Love
Add Curb Appeal
 Don't miss an opportunity to make a great first impression on buyers. Sprucing up your outdoor space will make buyers want to see more.
16 Ways to Add Curb Appeal for Less Than $50
Hire Pros to Prune Your Trees and Remove Dead Branches
How to Install a New Mailbox and Post
21 Plants to Add Instant Curb Appeal When Selling Your Home
Staging a home before it goes on the market is a great way to highlight the property's features and appeal to a wider audience of people. Follow the above tips to help you complete the necessary projects and to-dos so that your home looks its best to buyers.
A Few of Our Recent Sales
Ready to find out the current market value of your home?

Have a questions or concern? Nick, Cindy & Nicholas Davis with RE/MAX Premier Group are here to assist you with all your Real Estate Needs. We are always available at 813-300-7116 to answer your questions or you can simply click here and we will be in touch with you shortly.
Ways Our Family Can Help Your Family