We are very excited with the newest update to the MY MLS APP, which is provided through the Mid Florida Regional MLS. Stay connected with your home search, be notified immediately when a home comes on the market that meets your criteria.
MY MLS APP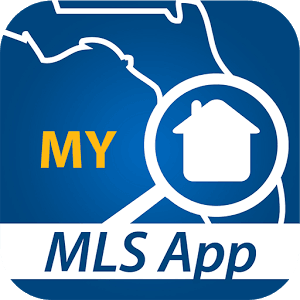 A few of the new features of the MY MLS APP
Property Type Filter – Users can now select multiple property types (Residential, Income etc.) when searching. Previously, users could only search one property type at a time.
Push notifications for favorited listings – New push notifications now allow us to more quickly identify listings you have marked marked as favorites. When a listing is marked as a favorite a push notification is sent directly to us phone, and is also added to our Home Assist conversation with you. Push Notifications are turned on or off within the app's settings.
New Gallery View – Redesigned modern view which shows a description of key property specs on the photo. The heart icon replaces the star as the clickable icon to save a listing as a "favorite".
Home Assist – This instant messaging feature, which allows us and you to interact effortlessly.
GoMLS/Property Locator Videos – All tutorial videos are now available on YouTube. These are accessible through the Help section in the app.
You can download the new version of My MLS App on your Android or you Apple device today!
Instructions for setting up the MY MLS APP
Please install our real estate app today so we can begin collaborating with you. By installing our app we can message, share listings and we can track your favorites.
STEP 1 – INSTALL OUR APP
Tap the "Install Now" button below on your Android or Apple Mobile Device and my app will install. You will find all my contact information and instantly at your fingertips.
INSTALL NOW!
STEP 2 – LOG IN
Tap the "Consumer Login" and either log in with Facebook or Create an Account with your email. Logging in will allow you to select favorites and use the communication feature.
STEP 3 – START WITH HOME ASSIST
At the very top of the menu after logging in, you will find "Home Assist". This is where you can communicate and share homes with us.
Need Help? We are always just a click here or we can always be reached at 813-300-7116