Through unwavering commitment, unparalleled service, professionalism, experience and trust we will ensure your home buying/selling is like no other. Nick and Cindy Davis intend to cultivate a community in the Tampa Bay area honoring the values, training, experience and service they acquired while serving their country in the United States Army for 20 and 24 years, respectively.
As veterans now committed to a local community filled with past, present and future clients including home buyers, sellers and investors serving in whatever capacity  the Real Estate market requires.
Education, training and experience are obtained in the dedication to service and providing value to the customer while building a Real Estate business that extends to property management services that focus on maintain value for our homeowners whose needs have changed, investors and relocated military clients who are not ready to sell. Always growing personally and professionally.
Sincerely,
Nick & Cindy Davis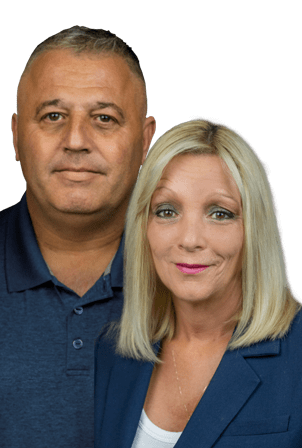 2018 a Year in Review
2018 was a really interesting year. We thoroughly enjoyed ourselves and took some down-time. And if you know us, you know that was a very hard thing to do. We focused on streamlining and revamping of the systems and procedures we use to run this Family Business.
We still were able to assist all our clients without missing a beat.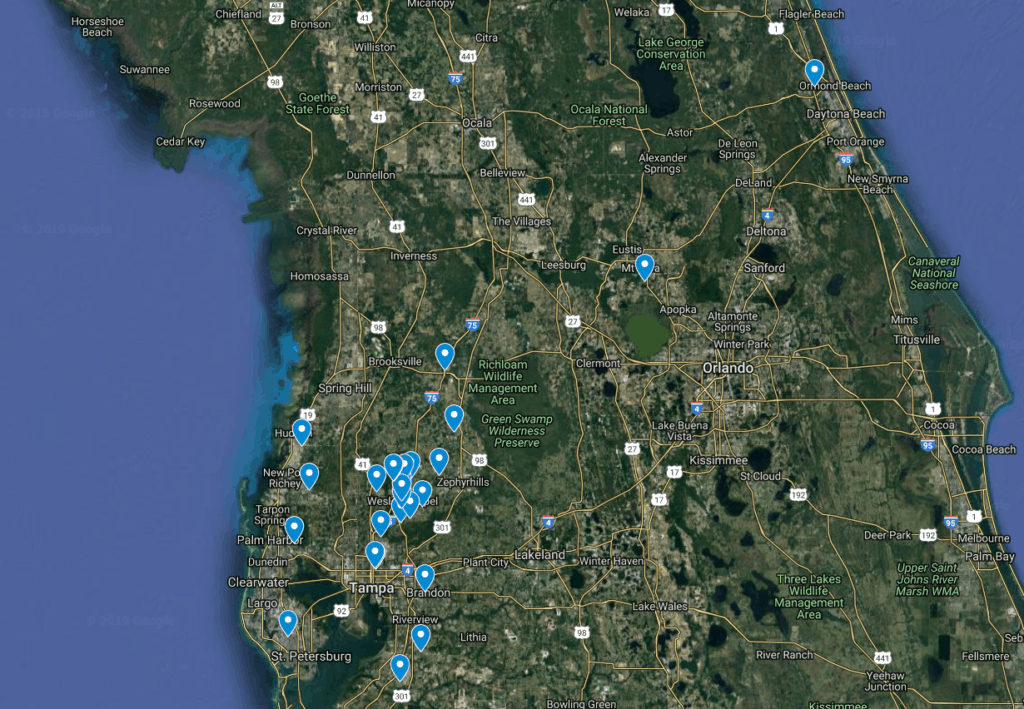 2017 A Year in Review
2017 was a very busy year for us not only professionally, but personally too. We purchased our new home and sold our home of nearly 18 years. We enjoyed another year of working together as a family. We were awarded the RE/MAX Lifetime Achievement Award and Platinum Club this year too. We traveled around the state to assist our clients in buying selling their homes. Red homes indicate clients we assisted in purchasing their new homes. Blue indicates our seller clients who we helped them sell their current home.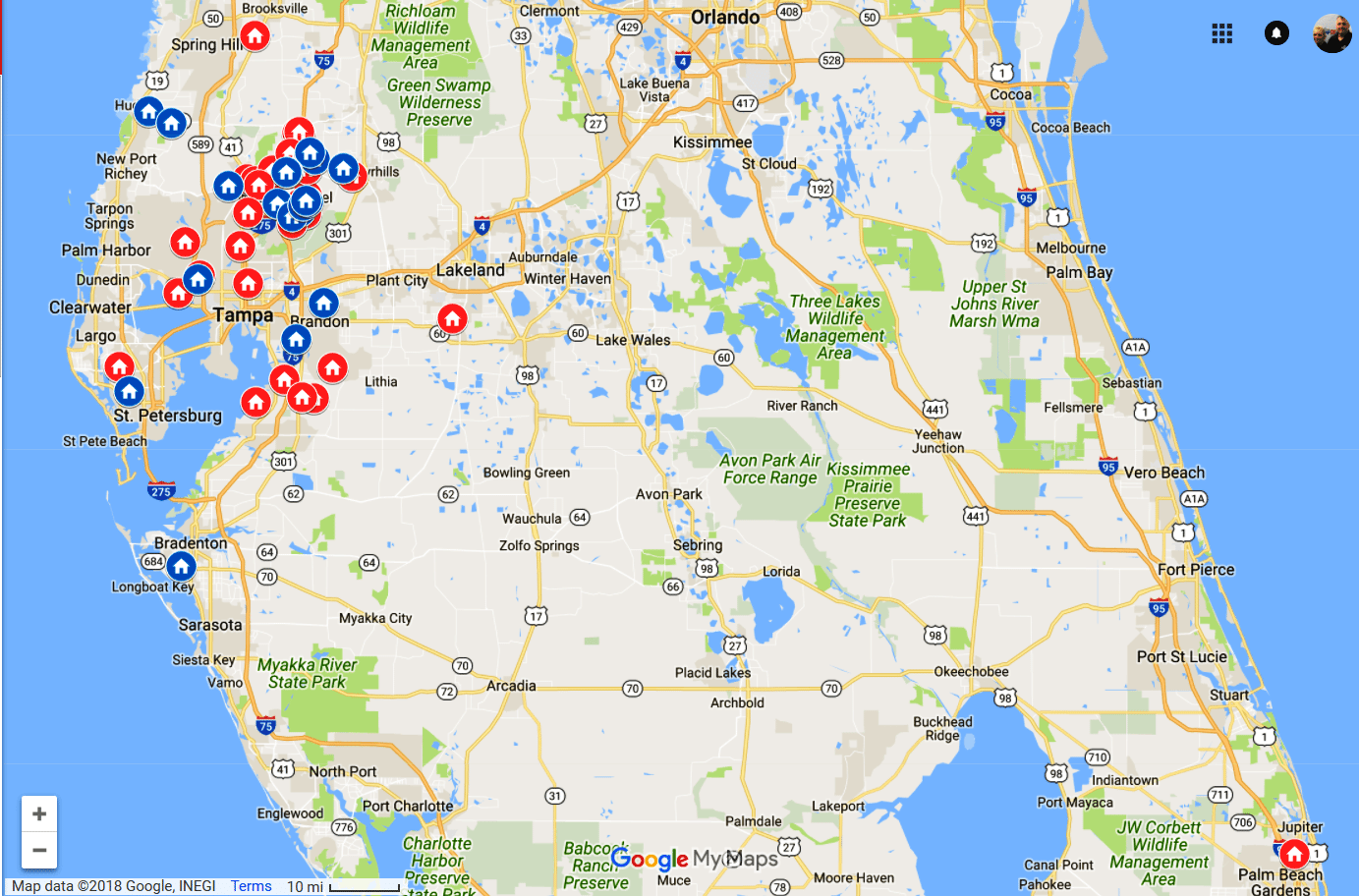 Click on Map to see interactive Google Map
2016 A Year in Review
Was a pretty busy year for us. We assisted 85 clients in either Buying or Selling their home here in the Tampa Bay and Surrounding Areas.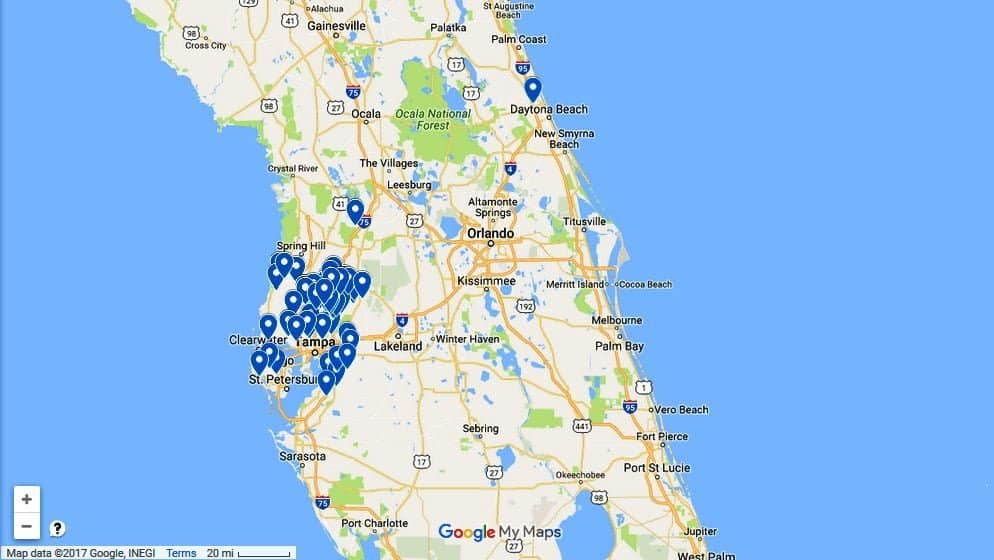 Click on Map to see interactive Google Map
In April 2016 Nick earned the GRI Designation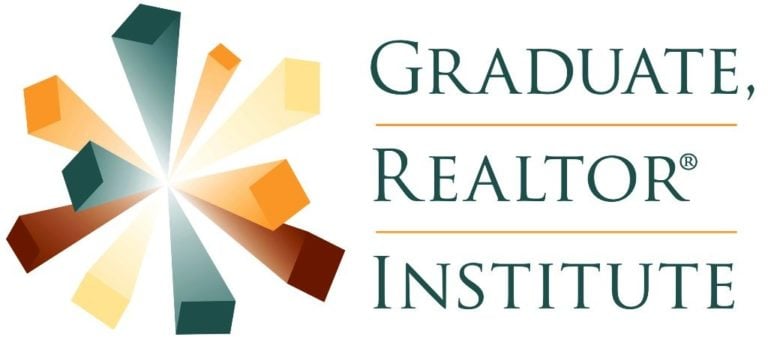 The Graduate, REALTOR® Institute (GRI) symbol is the mark of a real estate professional who has made the commitment to provide a high level of professional services by securing a strong educational foundation.
Buying property is a complex and stressful task. In fact, it's often the biggest single investment you will make in your lifetime. At the same time, real estate transactions have become increasingly complicated.
New technology, laws, procedures and the increasing sophistication of buyers and sellers requires real estate practitioners to perform at an ever-increasing level of professionalism.
GRI designees:
Have pursued a course of study that represents the minimum common body of knowledge for progressive real estate professionals.
Have developed a solid foundation of knowledge and skills to navigate the current real estate climate—no matter what its condition.
Are recognized nationally.
Act with professionalism and are committed to serving their clients and customers with the highest ethical standards.
Nick & Cindy Davis earned Pulse of the City News Customer Satisfaction Award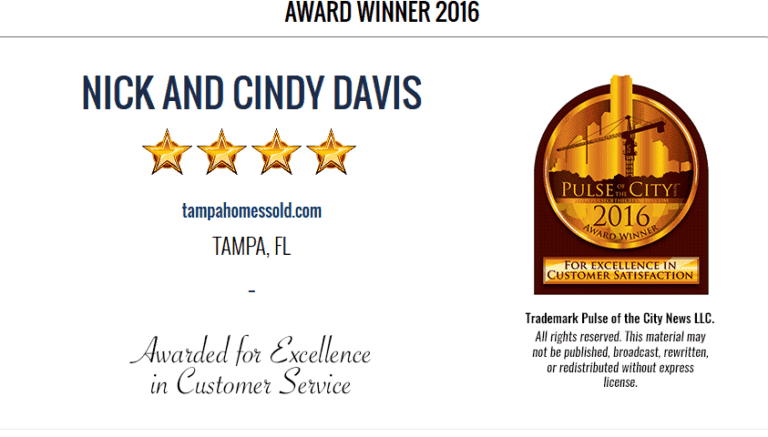 Congratulations are in order to you and your team; Nick & Cindy Davis for winning the 2016 Pulse of the City News Customer Satisfaction Award and earning a earning a 4 star rating! We showcase companies who excel in customer satisfaction. Only the highest rated businesses are chosen to receive this award, presented by Pulse of the City News and the Stirling Center for Excellence.
2015 A Year in Review
2015 was considered pretty normal for us. We assisted 64 clients in either Buying or Selling their home here in the Tampa Bay and Surrounding Areas.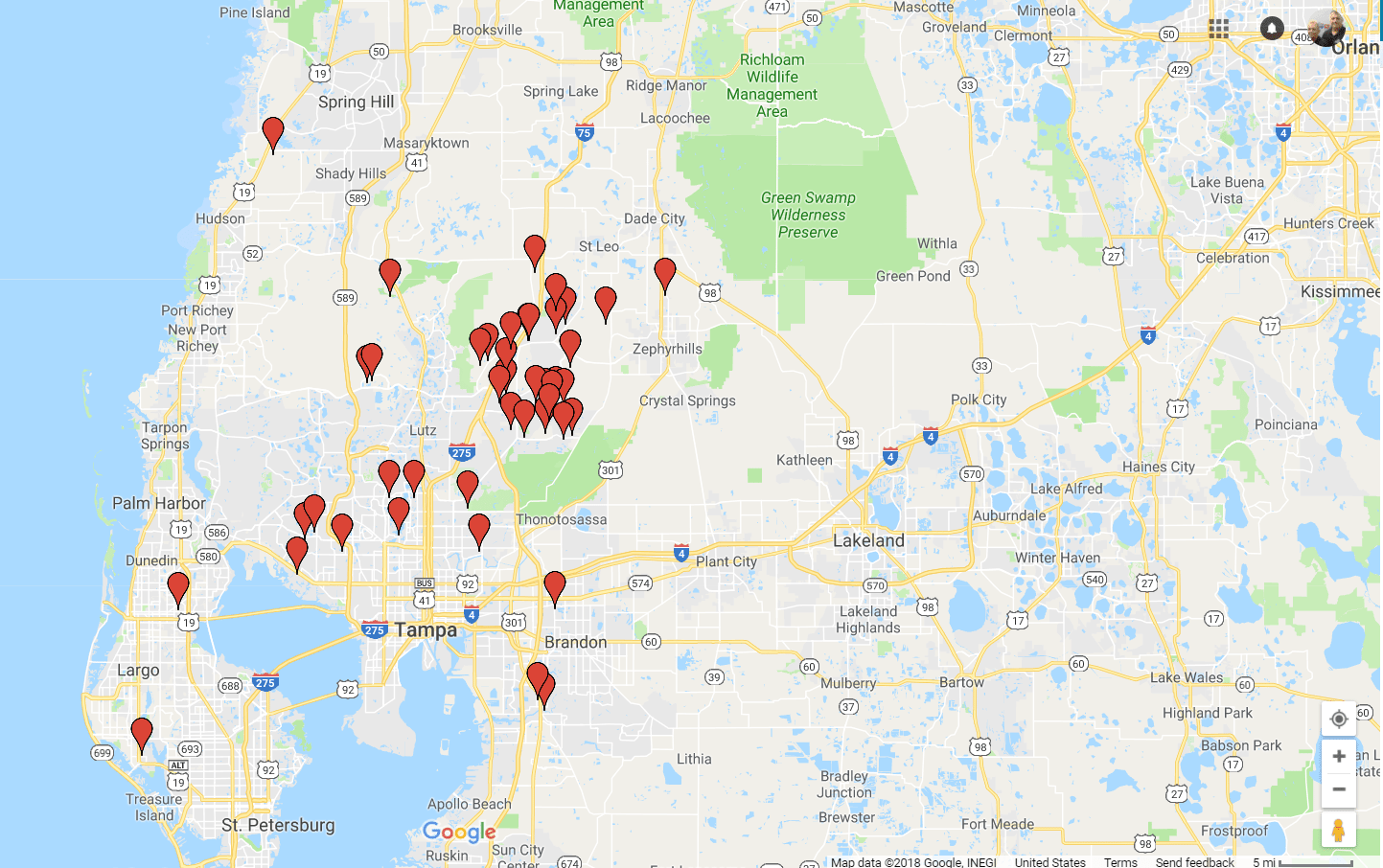 Click on Map to go interactive Google Map
In May 2015 Nick earned the ABR Designation
The ABR Designation
The Accredited Buyer Representative (ABR®) designation is the benchmark of excellence in buyer representation. This coveted designation is awarded to real estate practitioners by the Real Estate BUYER'S AGENT Council (REBAC) of the National Association of REALTORS® who meet the specified educational and practical experience criteria. The cornerstone of buyer representation education, this comprehensive course covers this specialty top to bottom.
The overall goals of the ABR® Designation Course are to educate and prepare buyer's reps to provide the kind of service and fidelity to buyers that sellers have always enjoyed, and to offer methods for building their buyer representation business.
When an agent has earned the Accredited Buyer's Representative (ABR) Designation they gain valuable real estate education that elevates their  skills, knowledge and professionalism for their home buyers.
In April 2015 Nick & Cindy Davis Earn CLHMS Designation

The CLHMS Designation
Recognized as the mark of accomplishment in luxury markets around the world, the Certified Luxury Home Marketing Specialist (CLHMS) designation assures affluent buyers and sellers that the agents who have earned it have the knowledge, experience, competence, and confidence they require.
Members of The Institute who hold the CLHMS designation have documented performance in the TOP 10% of their markets, and have successfully demonstrated their expertise in the luxury home and estate market.
2014 A Year in Review
2014 was non-stop for the team. We helped 74 clients either buy or sell their home here in the Tampa Bay and Surrounding areas.
 In February 2014 Nick & Cindy earned The Council of Residential Specialist Designation
The CRS Designation
REALTORS® who receive the CRS Designation have completed advanced professional training and demonstrated outstanding professional achievement in residential real estate. Only 37,000 REALTORS® nationwide have earned the credential.
Home buyers and sellers can be assured that CRS Designees subscribe to the strict REALTOR® code of ethics, have been trained to use the latest tactics and technologies, and are specialists in helping clients maximize profits and minimize costs when buying or selling a home.
In January 2014 Nick earned e-PRO Designation
The e-PRO Designation
The National Association of REALTORS® has partnered with the Social Media Marketing Institute (SMMI) to develop an entirely new e-PRO® program that assists agents to successfully compete in today's ever-evolving real estate market.
e-PRO Agents know how to use the latest social media technologies, such as Facebook and Twitter, to create an online presence vital in reaching today's hyper-connected consumers. NAR's e-PRO® certification also teaches agents how to take advantage of rich media and e-office strategies to run their business more efficiently.
Social media is evolving every day. An agent with NAR's e-PRO certification is dedicated to making the most of today's social media and technology to help you with your real estate needs, whatever they may be.
e-PRO® is the only technology certification to be officially recognized, endorsed, and conferred by the National Association of REALTORS®.
Other Highlights Of Our Real Estate Careers!
Nick & Cindy contribute of portion of their commission for each purchase and sale to the Children's Miracle Network on their client's behalf.
To find Out More Please Click Here
Nick & Cindy Davis can assist you in any type of Purchase or Sale. Since being in Real Estate we know that knowing the market and staying up to date assists us in helping our clients accomplish the goals with knowing that their REALTORS are always growing & learning!
Cindy Davis is a Certified Investor Agent Specialist (CIAS)  To Find Out More
Nick & Cindy Davis are both Certified Distressed Property Expert(CDPE)  To Find out More
Cindy Davis is an Accredited Luxury Home Specialist(ALHS)  To Find out More
Nick & Cindy Davis are both Short Sale & Foreclosure Resource Certified(SFR) To Find out More
Cindy Davis is a Certified Property Management Specialist who can help you maintain your Real Estate Investment.
Since Joining RE/MAX Premier Group in 2007 Our Career Awards are:
Lifetime Achievement 2017, Platinum Club 2017, Platinum Club 2016, Platinum Club 2015, Platinum Club 2014, Platinum Club 2013, Platinum Club 2012, Hall Of Fame 2011, Platinum Club 2010, Platinum Club 2009, Platinum Club 2008, 100% Club 2007