We have all the Active homes for sale in Dade City Florida in one easy place for you. You will see all active homes in Dade City that are available to purchase. You can modify your search, and you can create new searches and save them for later viewing.
Unlike other sites that you search and find homes that are already under contract to be. Our home finder will only show active homes that are currently on the market to be sold. No more frustration of searching for homes, calling every agent, just to find out a home is no longer available. We hope you enjoy this feature that we have set up.
If you need any assistance Nick & Cindy Davis are just a phone call or email away. You can always reach us at 813-300-7116 or simply click here to contact us directly. One of us will be back in touch with you immediately.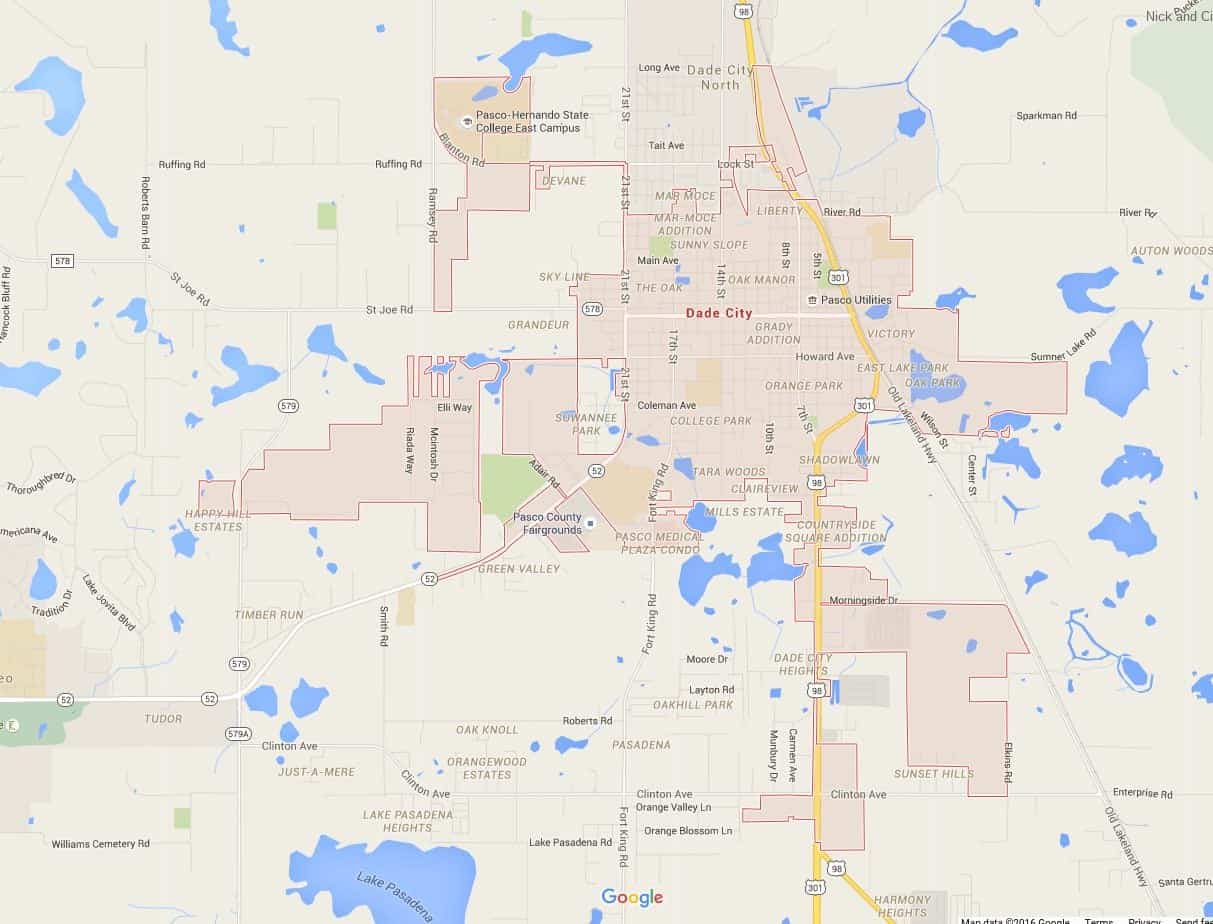 Dade City Florida Demographics
As of the census[1] of 2010 there were 7,223 people, not the 6,437 stated above. In the census of 2000 there were 6,188 people, 2,399 households, and 1,460 families residing in the city. The population density was 1,885.3 person per square mile (728.4/km²). There were 2,818 housing units at an average density of 858.6 houses per square mile (331.7/km²). The racial makeup of the city was 64.90% White, 24.16% African American, 0.39% Native American, 0.60% Asian, 0.05% Pacific Islander, 8.10% from other races, and 1.81% from two or more races. Hispanic or Latino of any race were 15.76% of the population.
There were 2,399 households out of which 29.4% had children under the age of 18 living with them, 39.3% were married couples living together, 18.0% had a female householder with no husband present, and 39.1% were non-families. 34.5% of all households were made up of individuals and 18.5% had someone living alone who was 65 years of age or older. The average household size was 2.43 and the average family size was 3.15.
In the city the population was spread out with 26.3% under the age of 18, 9.5% from 18 to 24, 25.4% from 25 to 44, 19.2% from 45 to 64, and 19.6% who were 65 years of age or older. The median age was 37 years. For every 100 females there were 87.3 males. For every 100 females age 18 and over, there were 79.6 males.
The median income for a household in the city was $27,115, and the median income for a family was $31,148. Males had a median income of $25,404 versus $21,984 for females. The per capita income for the city was $15,675. About 12.0% of families and 15.8% of the population were below the poverty line, including 21.3% of those under age 18 and 9.8% of those age 65 or over.
The Druid Hills-Druid Oaks area of western Dade City is served by a low power AM radio station operating under Part 15 of FCC Rules. The station known as Druid Hills Radio features Old Time Radio shows and news of interest to the Druid Hills neighborhood. It can be heard on 1710 kHz.
All Homes For Sale in Dade City Florida
List View

Map View

Grid View
See all City-Dade City Homes For Sale.
(all data current as of 12/8/2023)
Listing information deemed reliable but not guaranteed. Read full disclaimer.