Are you planning on making a move this summer? If you're selling your home, the perception might be that you can stick a For Sale sign in your yard, and buyers will be flocking by the hundreds, and you'll be rolling in offers. We are in the midst of a great market for sellers, but you still need a strategy, especially for pricing.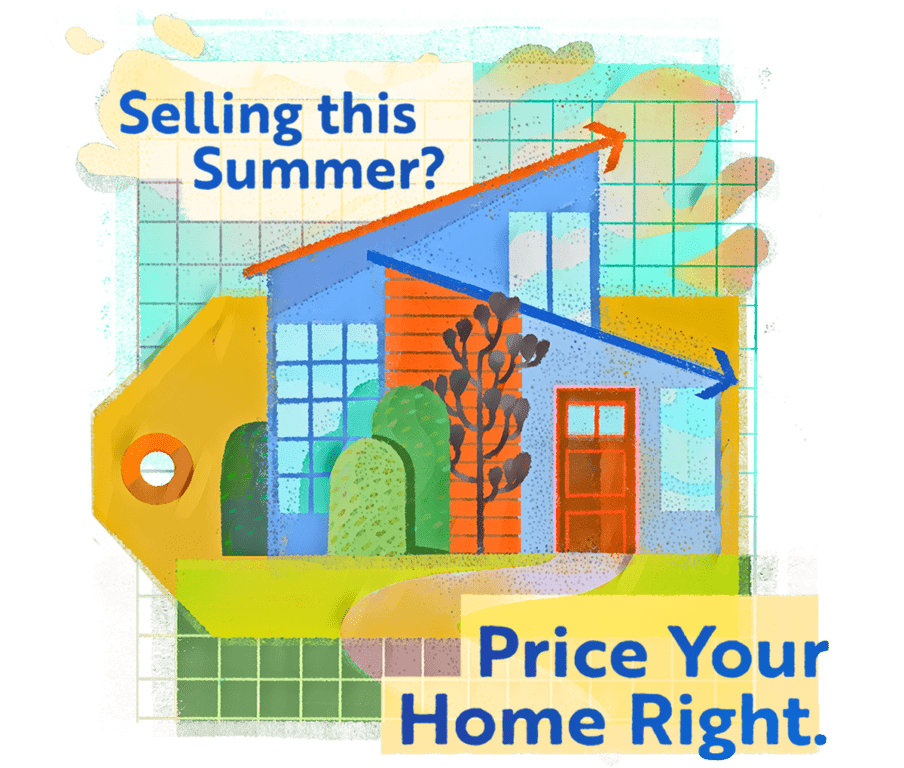 Selling This Summer
Pricing your home too low may raise red flags with buyers. They might question the quality of your house. Buyers will like the lowest price. However, you'll lose money compared to what you could get when your home is priced right in this market.
If you price your home too high in this market, your home will sit longer. You might have to lower the price, and potential buyers will ask questions.
Pricing your home at market value is the sweet spot in this market. You'll create more buyer interest and potential bidding wars. You might be surprised at how much you get for your home and how fast it sells. I can help you determine your home's market value, and we'll price it right.
If you're planning on selling this summer, you're in the right market. However, when it comes to pricing your home, make sure you think about finding the sweet spot. Give me a call, and I'll help determine the price of your home so that you come out on top. Reply to this email or give me a call to schedule a free market evaluation.
Have a questions or concern? Nick, Cindy & Nicholas Davis with RE/MAX Premier Group are here to assist you with all your Real Estate Needs. We are always available at 813-300-7116 to answer your questions or you can simply click here and we will be in touch with you shortly.
A Few of Our Recent Sales
Ready to find out the current market value of your home?

Need to get started with your mortgage process? You can contact Kyle Edwards with Iberia Bank at 813-495-5131, or simply click here to start your online application.
Ways Our Family Can Help Your Family