Summer is traditionally regarded as the optimum time to purchase and sell a home. But, merely because the cold weather is approaching and people are getting cozy by their fires, doesn't mean there aren't sneaky benefits to going against the grain to sell your home. Here are a couple reasons to consider fall as the new selling season!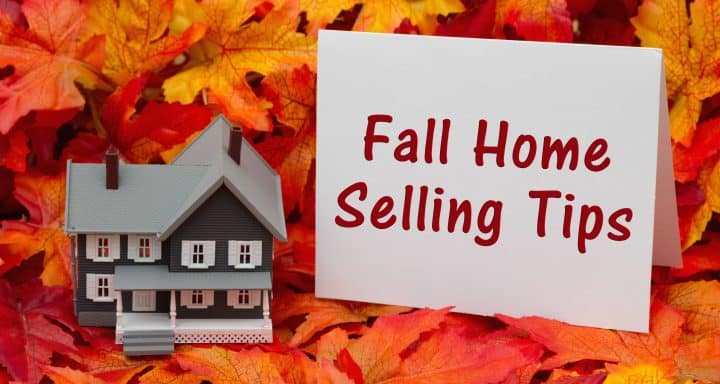 Sellers Discover Fall is the New, Sneaky-Selling Time of year
People Move Constantly
Simply because the most popular time of the year to relocate is in spring and summer, does not imply it's the only time to sell. There are numerous factors why people move and they can emerge anytime of the year – Mom or Dad gets a new job, families relocate to be closer to relatives or Grandpa retires. The requirement for houses is there. Buyers are ready, willing and able to buy this autumn season! If you're a seller, prepare yourself for those fall buyers.
Buyers are Searching for Deals
The warmer months tend to be more popular to buy a home, but there are surprise discounts and perks that have homebuyers searching in other seasons too. Being a seller, take note of the advantages buyers will discover if they hold back until the fall. There are actually year-end tax breaks, cheaper moving prices and quicker transactions. Buyers would like to be in their new homes for the holidays, which means quicker and easier closings – huge incentives can entice buyers to buy a home that is listed in the fall.
You don't have to Compete
It's a myth that nobody wants to sell or buy in the fall, so your competition steps out of the game. Capitalize on a less crowded housing market and set the price confidently. Housing inventory is leaning towards a sellers-market, so get out there and sell! Prepare the home to be the ultimate fall oasis: pumpkins everywhere, curb appeal at an all-time high and stage the inside as if you work for HGTV. Buyers are going to be impressed, sellers will rejoice – that's a score in the fall season.
Your search is over you have found an seasoned local RE/MAX Family Team here! Nick, Cindy & Nicholas Davis with RE/MAX Premier Group can help you to take the stress out of selling your home this fall.
A Few of Our Recent Sales
Ready to find out the current market value of your home?

Have a questions or concern? Nick, Cindy & Nicholas Davis with RE/MAX Premier Group are here to assist you with all your Real Estate Needs. We are always available at 813-300-7116 to answer your questions or you can simply click here and we will be in touch with you shortly.
Ways Our Family Can Help Your Family