Are you looking for a potentially profitable investment to partake in retirement? Why not consider fix-and-flip investing? Although you can make as much as $20,000 or more per flip, some people only break even or lose money on flips. Therefore, it's vital to understand house flipping so you don't gamble with your financial health. To help, we put together a quick guide, which offers insight into what it takes to get into the flipping business.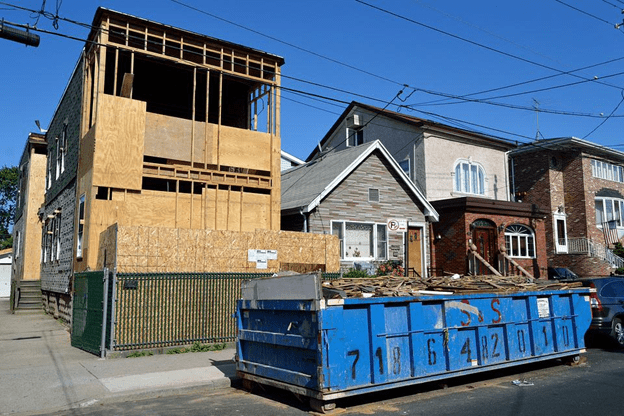 Image via Pixabay
Retirement Moneymaker: A How-to-Guide to Fix-and-Flip Investing
Figure Out Your Budget First
Before you look for a home, establish a spending limit. For the most accurate estimate, go through the mortgage pre-approval process and connect with a team of real estate professionals. Also, if you're using retirement savings, connect with your financial advisor to determine how much to use and what to do so you aren't vulnerable in the event that a flip goes sideways.
Find a House
There's a reason why the real estate community stresses the importance of location. You can't move the home, but you can make changes to improve the overall condition and appearance of the house.
Ideally, as you search for the right home, you should look into houses with amenities nearby, such as grocery stores, parks, shopping, restaurants, etc. A home in a highly walkable neighborhood will be very appealing to buyers, and a home in a good school district will have allure for families.
Avoid Fixer-Uppers
Proceed with caution when purchasing a fixer-upper. That low price tag may be enticing, but you could easily get swallowed alive in repair costs. This could lead to you barely profiting or losing money.
Although you can expect to make some repairs, look for homes that only need minor work. As a general rule, if you find a home that requires repairs, increase your estimated cost by 20%, particularly if you need to make HVAC upgrades, correct a cracking foundation, or rewire the entire house. Use these estimates to decide if a home is worth purchasing.
Become a Strong Negotiator 
When it comes to flipping properties, the ability to negotiate a great deal is key. Knowing the fair market value of the property you're interested in is essential to make a smart offer. Second, don't be afraid to walk away from a deal that isn't beneficial for you. If the seller isn't budging on price, or if the repairs required are more than you're willing to tackle, it's okay to walk away.
Consider Upgrades to Maximize Profit 
Once you find the first home to flip, make renovations to boost your profit. Kitchen upgrades, for example, tend to increase a home's value. New countertops, updated cabinets, and adding a kitchen island are some of the most profitable changes.
Don't neglect to make updates to the exterior either. Remember, curb appeal is how you get buyers into your home once it's ready to sell, so consider changes that will enhance your property's appeal. This can include everything from updated landscaping to a new deck or patio to exterior lighting to a new mailbox.
And let's not forget the benefits of a fence. Buyers with small children or pets will be more likely to consider your property if the yard is secure. While this might seem like an unnecessary expense, it can be another tick for bumping up the property's value. With the average fence install running around $4,500, you can easily make that back with the sale of your flip. To make this a quick and painless upgrade, be sure to hire a professional. Research local fence experts who get top marks from previous customers before getting a quote.
Make it a Solid Business
If you plan to make house flipping a long-term endeavor in your retirement years, take steps to turn it into a legitimate business. First, you'll need to set up an LLC. This will help protect your personal assets in case your business is sued. Second, your LLC will be eligible for some tax advantages. For example, you may be able to deduct business expenses from your taxes. Finally, an LLC can also help protect your business's assets. For example, if you have business equipment or vehicles, an LLC can help shield them from creditors in the event that your business is unable to pay its debts.
Once your business is established, it's a good idea to create some branded materials. While it can be tempting to hire a design professional, you can save money on the front end by using a customizable online logo maker to try out logo ideas. With a variety of templates available, you can create something that reflects your brand to your liking by customizing the graphics and color scheme.
As your business grows in retirement , it may become necessary to hire employees. If that happens, check out payroll software to make your payroll and withholding tax obligations easy to manage. With proper software, you can automate your payroll processing and direct deposit to ensure that your employees are paid reliably, on time, and accurately. You can even access your payroll software from an app.
Profit Is Achievable With House Flipping
If you are looking to get into house flipping during your retirement, have a realistic idea of what you can afford and how much work you are willing to do yourself. You also need to be prepared for some ups and downs along the way — not every flip will be a success. It's important to ensure that you establish your business with a solid legal structure, branding, and software. With a little bit of hard work, you can make a nice profit that makes for more comfortable living in retirement.
As leading real estate professionals, Team Davis knows the industry, communities, present market conditions, and the most effective way to fulfill your real estate needs. We guarantee our clients that we will find them the best real estate opportunity available. For more information, please visit our website or contact us today!
Have a questions or concern? Nick, Cindy & Nicholas Davis with RE/MAX Premier Group are here to assist you with all your Real Estate Needs. We are always available at 813-300-7116 to answer your questions or you can simply click here and we will be in touch with you shortly.
A Few of Our Recent Sales
Ready to find out the current market value of your home?

Need to get started with your mortgage process? You can contact Kyle Edwards with Iberia Bank at 813-495-5131, or simply click here to start your online application.
Ways Our Family Can Help Your Family