The latest buzz in the real estate industry happens to be all these companies that state that they will buy your home site unseen or close when you want to. They have an iBuyer  and state that this is so much better than a traditional sale with a REALTOR. So we wanted to share with you just we found out and see if this sounds like a good deal if you are selling your home.
When we have an owner who takes our advice and lists their home where we recommend; their home is selling on average within 7-10 days and normally at 100% of list price or higher than 98.9%. (we had 1 home that recently sold at 99% of list price. They had a repair that they were unaware that was needed, but came up in the home inspection.
Here is the simple truth when it comes to selling your home to an iBuyer: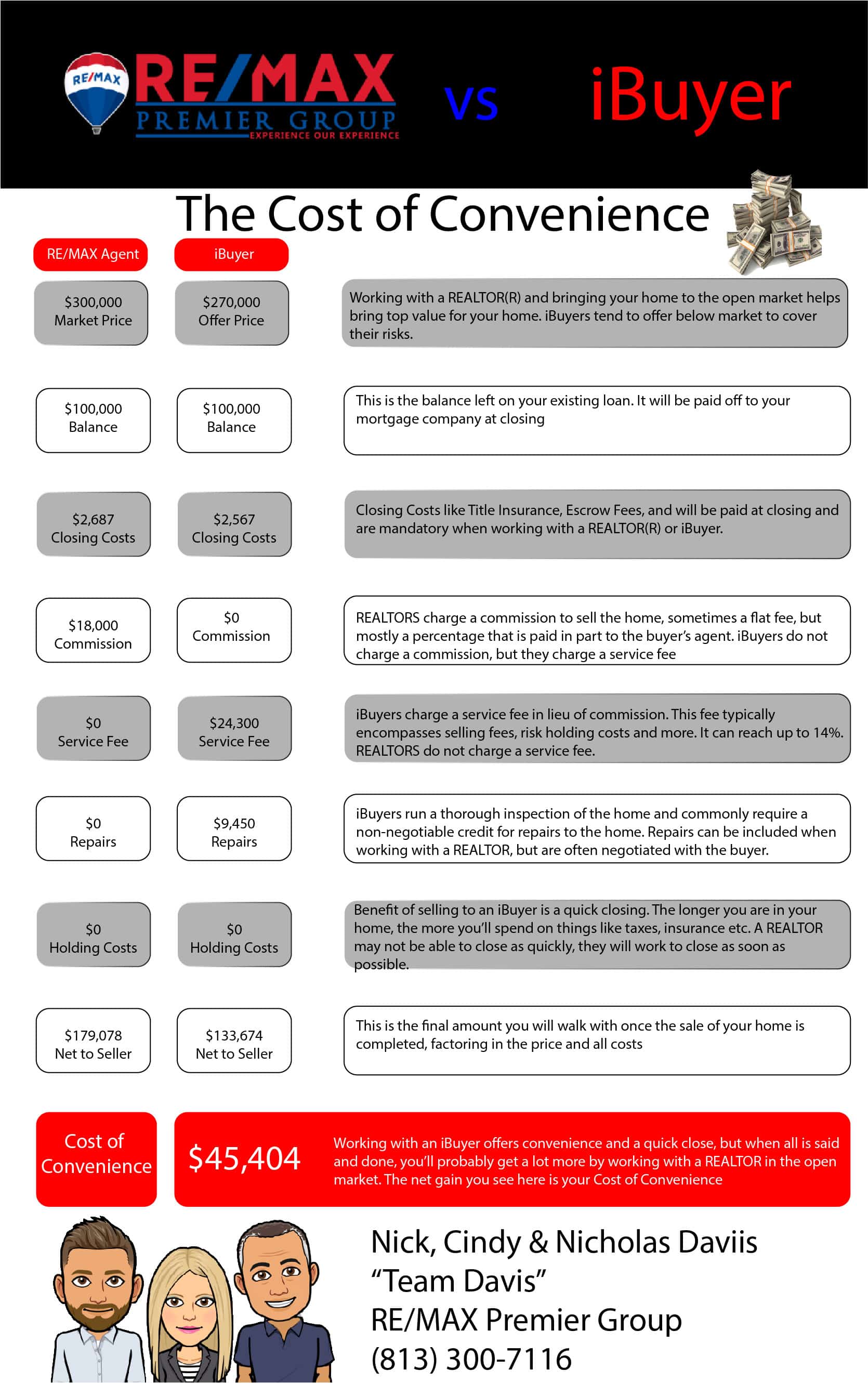 Why give money away with an iBuyer
A Few of Our Recent Sales
Ready to find out the current market value of your home?

Have a questions or concern? Nick, Cindy & Nicholas Davis with RE/MAX Premier Group are here to assist you with all your Real Estate Needs. We are always available at 813-300-7116 to answer your questions or you can simply click here and we will be in touch with you shortly.
Ways Our Family Can Help Your Family