If you've just landed your dream job in your dream location, you may be feeling like things couldn't possibly get any better than this. However, once the initial excitement starts to subside, you'll need to get into the nitty-gritty of planning your relocation, so the transition is as seamless as possible. That said, here are a few things you might want to check off on your to-do list to feel as carefree as possible during this exciting phase of your life.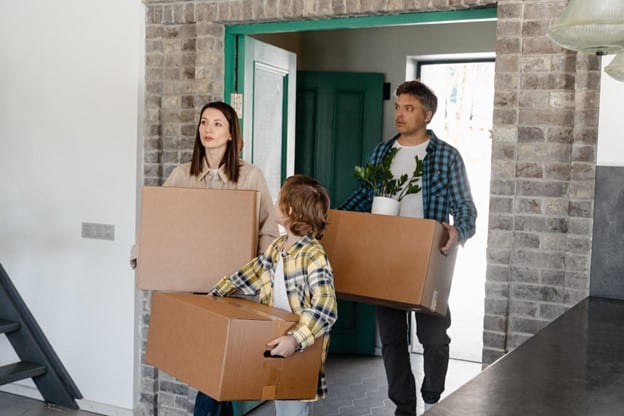 Image via Pexels
How to Plan Better for a Job Relocation Move
Getting to grip with your living expenses in your new location
One of the first things you'll need to do to put your mind at ease during the relocation is to check your budget to see that your new cost-of-living expenses don't exceed what you can actually afford. Here, you can use certain tools, such as PayScale and Bankrate, to give you a more accurate indication of what you will likely spend on a like-for-like basis.
Research your location
Certainly, you'll want to research what living in your new location will be like once you get settled in. This is why it's always a great idea to gain as much insight into your new location as possible, so you know what to expect, what to avoid, and what to make the most of ahead of time. For example, you can use apps such as Nearify and Sidkix to get in touch with the latest and trendiest activities happening in your area.
Deciding on a property
Deciding on the right property for you and your family will also require a bit of research to ensure you find the right match. Therefore, it would be wise to research what the average home prices are in your area if you are in the mindset to buy, not forgetting to include rental prices in your area so that you have both options if need be.
If finances are a concern, and you don't want to jump right into buying a new property that you could potentially regret because of affordability, then you could opt for an as-is property. This could potentially give you more bang for your buck instead. But before you decide on what could be the deal of a lifetime, be sure to consult with a lawyer first so that they can inspect the property and land first to alert you to any major potential red flags that could dissuade you from making the purchase in the first place.
When you're ready to start seriously looking for a new home, work with professionals like Team Davis to help guide you through the entire home-buying process. We know all about relocation, since after being in the US Army for over 20 years.
Getting all your ducks in a row
If things don't work out with your current position, and you need to look for a new job, then why not spruce up your resume in the meantime for when the opportunity comes knocking? By creating a free online resume, you can redesign your existing resume to reflect the best of what you have to give in a professional-looking format that will have you standing out from the crowd. All you have to do is choose from the existing templates and then insert the relevant information, such as your background, your expertise, and your qualifications, including any design elements you want to see on there too.
Moving your side hustle with you
Suppose you have a flourishing side hustle that you don't want to leave behind during your relocation. If so, you should think about registering your LLC business in your new state according to your specific state's legalities. If you are unsure of what to do here or are a little intimidated by the rules and laws, choose a formation service that can help you with this process affordably.
Indeed, moving to a new state for career prospects is sure to be a big decision. After all, there will be lots to think about that could have a long-lasting impact on how much you enjoy and appreciate your new town. So, be sure to take your time to ensure that everything is ticked off on your checklist so that your move goes ahead smoothly.
Have a questions or concern? Nick, Cindy & Nicholas Davis with RE/MAX Premier Group are here to assist you with all your Real Estate Needs. We are always available at 813-300-7116 to answer your questions or you can simply click here and we will be in touch with you shortly.
A Few of Our Recent Sales
Ready to find out the current market value of your home?

Need to get started with your mortgage process? You can contact Kyle Edwards with Iberia Bank at 813-495-5131, or simply click here to start your online application.
Ways Our Family Can Help Your Family