Making the decision to move to a new state is both exciting and challenging. To ensure a smooth transition, you need a stellar guide that goes beyond the basics. This post offers a personalized roadmap that will assist you in relocating, covering essential aspects that are often overlooked. From choosing the right city to settling in comfortably, we've got you covered.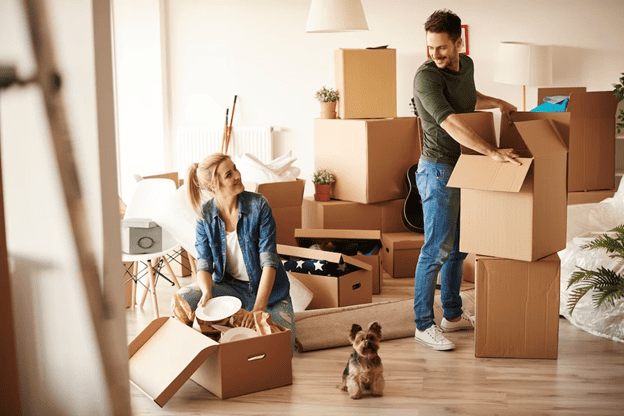 Seamless Transition: Your Guide to Relocating to a New State
Find Your Ideal City
Choosing the right city is the foundation of your successful move. Consider what matters most to you—career opportunities, lifestyle, climate, and cost of living. Research the cities that align with your aspirations. Dive into online forums, connect with locals on social media, and even take virtual tours if you can't visit in person. Your future happiness depends on finding a city that feels like home.
Explore Potential Neighborhoods
Before relocating to a specific neighborhood, take the time to explore. Walk the streets, visit local shops, and chat with residents. Neighborhoods can vary greatly within a single city, so it's essential to find one that matches your budget, lifestyle, and family requirements. You'll want to feel safe and comfortable in your new surroundings, so don't rush this crucial step.
Start House Hunting
Once you've picked your destination, it's time to find your new home. Don't rush this process. Start by browsing online listings to get a feel for the local market. Pay attention to factors like school districts, proximity to work, and nearby amenities. When you're ready to visit potential houses, create a checklist of must-haves and deal-breakers. And remember, a great real estate agent from Team Davis can make all the difference in finding your dream home in Tampa!
Learn Smart Packing Strategies
Packing is often the most stressful part of moving. To make it easier, start by decluttering your current home. Donate or sell items you no longer need, and pack room by room. Label your boxes clearly to avoid confusion later. Additionally, consider hiring professional packers who can efficiently and safely pack your belongings. This not only saves you time but also reduces the stress of moving day.
Ease Stress by Hiring Professional Movers
While some may opt for a DIY move, hiring professional movers can significantly ease your relocation stress. Experienced movers know how to handle your belongings safely, navigate tricky logistics, and ensure a smooth transition. It's an investment in peace of mind, allowing you to focus on settling into your new life.
Personalize Your New Space
Once you've arrived in your new home, it's time to make it yours. Explore online resources to find inspirational ideas for each room. Whether you prefer a minimalist style or a cozy, cluttered feel, there are endless possibilities. Don't be afraid to experiment and make your new space reflect your personality. Creating a home that feels uniquely yours is one of the most rewarding parts of moving.
Manage Repairs With a Home Maintenance App
Managing a home in a new state can be daunting. Thankfully, there are handy apps that simplify the process. An app like Frontdoor helps keep your home running smoothly by enabling you to schedule regular maintenance and connect with local service professionals. It's like having a personal assistant for your house, ensuring you have more time to explore your new surroundings.
Settling In Smoothly
Finally, after relocating to your new city is all about embracing the experience. Join local clubs or groups that align with your interests. Explore new restaurants, parks, and attractions. Don't hesitate to ask your new neighbors for recommendations or simply strike up a conversation. Building connections in your new community will help you feel more at home and turn your new state into a place of belonging.
Relocating to a new state is a significant life change, but with the right guidance, it can be a rewarding adventure. By following these key points, you'll be better prepared to make informed decisions, streamline your move, and embrace your new home with confidence. Remember, your journey starts with the first step—choosing the perfect city to call your own.
Have a questions or concern? Nick & Cindy Davis with RE/MAX Premier Group are here to assist you with all your Real Estate Needs. We are always available at 813-300-7116 to answer your questions or you can simply click here and we will be in touch with you shortly.
A Few of Our Recent Sales
Ready to find out the current market value of your home?

Need to get started with your mortgage process? You can contact Kyle Edwards with Iberia Bank at 813-495-5131, or simply click here to start your online application.
Ways Our Family Can Help Your Family