In Ancient Greece, Socrates was known for his wisdom. One day, someone came to him and said, "Do you know what I just heard about your friend?" "Before you tell me, I would like to ask you three important questions to filter your comment and see if your question passes the test. The first deals with truth. Have you checked to see if what you're going to tell me is true?"
"No," his friend replied, "I just heard it."
"Very good! So, you don't know if it's true. We continue with the second filter, which addresses kindness. Is what you want to tell me about my friend good?"
"Oh, no," said his friend, "on the contrary, it is quite bad."
"So, you want to tell me bad things about him, and you're not even sure they're true? Maybe you can still pass the third filter, which is that of utility. Is it useful that I know what you're going to tell me about this friend?"
"Not really," said his friend.
"If what you were going to tell me is neither true, good, nor useful. Why, then, did you want to tell me this?"
When you look at it through the three filters of Socrates, it seems quite obvious that gossip serves no good purpose, can harm others, and should have no place in our lives, especially in today's divided world.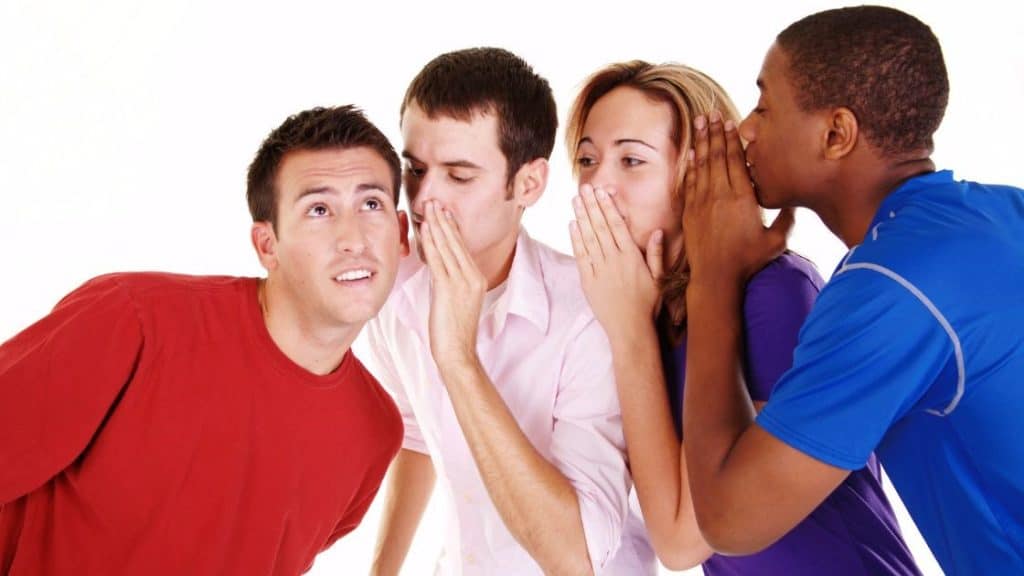 Filter the Gossip
Something to Think About
We have all been in that place where someone tells us, "Did you hear…?" Our natural curiosity kicks in. What was said? Who said it? But maybe asking the three questions of Socrates would be better questions.
Weekly Activity
If someone wants to share gossip with you, just smile and say, let me first ask you three questions about what you are going to say.
Words of Wisdom
"You cannot do kindness too soon, for you never know how soon it will be too late." -Ralph Waldo Emerson
"A part of kindness consists in loving people more than they deserve." – Joseph Joubert
"Remember, there's no such thing as a small act of kindness. Every act creates a ripple with no logical end." – Scott Adams
"See the light in others and treat them as if that is all you see." – Dr. Wayne Dyer
"People often ask me what is the most effective technique for transforming their life. It is a little embarrassing that after years and years of research and experimentation, I have to say that the best answer is—just be a little kinder." – Piero Ferrucci
Have a questions or concern? Nick, Cindy & Nicholas Davis with RE/MAX Premier Group are here to assist you with all your Real Estate Needs. We are always available at 813-300-7116 to answer your questions or you can simply click here and we will be in touch with you shortly.
A Few of Our Recent Sales
Ready to find out the current market value of your home?

Need to get started with your mortgage process? You can contact Kyle Edwards with Iberia Bank at 813-495-5131, or simply click here to start your online application.
Ways Our Family Can Help Your Family