Most moving companies have services dedicated to special groups like seniors. Today, Tampa Homes Sold outlines some of the major benefits you enjoy when you hire a senior move manager.
It's always difficult to deal with a big change in your living environment. But if you're a senior, it can be extra tough, as you might be leaving a home you spent a big part of your life in. All the emotions and memories that run deep can run high. Helping a senior relocate is not easy as one needs to ensure they're healthy and don't experience stress throughout the process. Therefore, as Parentgiving points out, finding professional senior movers can be the perfect idea.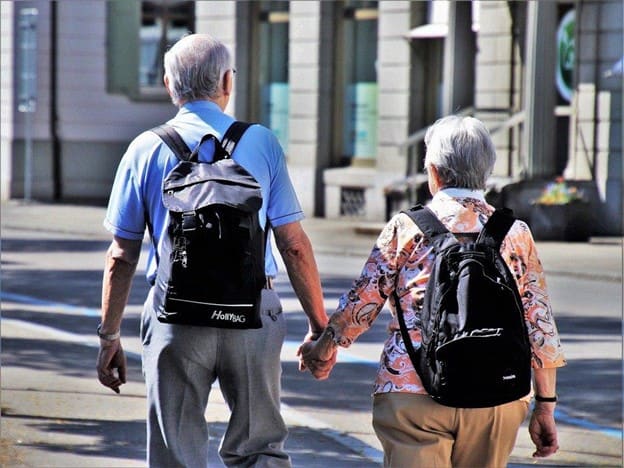 Image via Pixabay
Benefits of Hiring Specialized Senior Movers
Why Hire a Senior Move Manager
Ensuring a smooth relocation includes interactions with service providers, family members, and professionals. Having a senior move manager who serves as a point person will help you marshal all the players into a team that will collaborate to make the moving process smooth. A senior moving company should oversee different things, including:
Helping seniors pick items to keep
Decluttering and arranging their new home
Helping seniors with what to get rid of
Packing items for the move
 Benefits of Hiring a Senior Move Manager  
1. Coordination
A Place For Mom notes that one of the benefits of senior movers is that they ensure coordination throughout the moving process. The move manager works with you and your family to understand your needs and how you prefer everything to be handled. They allow seniors and their families to set the terms for the transition, as no one wants to feel like a piece of furniture to be moved.
2. Planning
 Another reason to hire senior movers is to ensure good planning. The senior move manager will collaborate with your family and other service providers to make a timeline and strategy for the transition. They will advise what should be done and how it can be done to minimize stress. They can also provide advice about what you should pack in your "moving-day" bag of items you'll need as soon as you arrive at the new place (thinking phone chargers or charging pads, toothbrush and toothpaste, etc.).
3. Reduced Stress
 Stress is a concern for seniors, especially because of issues like a lack of independence, decreasing health, and boredom. Therefore, you don't want any senior member of your family exposed to the stress of moving. Having a senior move manager prevents problems as they have worked on many other complex tasks. Senior move managers offer suggestions that you cannot think of quickly, making the whole process feel smooth.
4. Unpacking and Resettling
Probably one of the best benefits when working with the senior moving company they are with you throughout the whole process. They ensure your property is treated with care, and they can help you arrange your possessions if you want your new place to look and feel like your old house. If your loved one is moving into a nursing home, be sure you have an understanding of what the limitations are in terms of space and items. Also, if you prefer a new setting, the manager can offer suggestions.
 Selling Your Home
If you're relocating and want to sell your home, first know what it's going to take to prepare the property, including repairs, repainting, and cleaning. When cleaning, for example, be sure to use non-carcinogenic cleaners. Then, learn about the real estate industry in the area, including market trends, median home prices, the number of days before properties are snapped up, etc. This paints a picture of the amount you can expect for the home.
Research will help you avoid common mistakes when selling a home. Better yet, work with a local real estate professional if you need to prepare your home for the market. The benefits of working with Nick & Cindy Davis is we have agents around the country who can assist you sell your home before relocating to Florida.
 Tips for Hiring Specialized Senior Movers
Before you pick a senior mover, consider these tips to help you find the right company:
Research companies – Do an online search for nearby furniture movers to find information about their services and see what people say about their experiences.
Ask for referrals – Your friends and family can make the work of finding a mover easy with referrals to trusted companies.
Ask about added fees – You don't want surprises on the fees, so consult about any extra fees, including surcharges, fuel, and equipment fees.
Discuss insurance coverage – Find out if there's insurance protection for your belongings and get details in writing.
 Conclusion
Finding the right moving company will make the transition into your new home a stress-free experience. Take some time to research about companies on the market. A competent senior move manager will ensure you don't have to worry about handling anything throughout the entire moving process.
Have a questions or concern? Nick, Cindy & Nicholas Davis with RE/MAX Premier Group are here to assist you with all your Real Estate Needs. We are always available at 813-300-7116 to answer your questions or you can simply click here and we will be in touch with you shortly.
A Few of Our Recent Sales
Ready to find out the current market value of your home?

Need to get started with your mortgage process? You can contact Kyle Edwards with Iberia Bank at 813-495-5131, or simply click here to start your online application.
Ways Our Family Can Help Your Family