In certain hot housing markets, including a letter with your formal offer to purchase a home is all but required. Unfortunately, Hallmark doesn't make a card for the occasion (yet). Here are a couple of tips: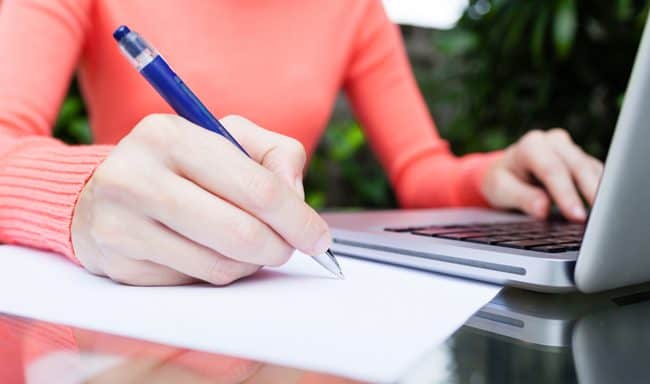 5 Winning Hints for Writing an Offer Letter
1. Get emotional.
Use this opportunity to sail beyond the figures and facts to express a personal connection to the home. Select one or two features and talk about the way they fit into your vision of the perfect home. For example, "Holiday meals are important to my family. Your large kitchen has everything I need to re-create my grandmother's recipes, and would fit all of my relatives who enjoy gossiping while cooking." Or, "During our showing the kids escaped to climb trees in your backyard. They fell in love with the home as much as I did."
2. Relate with the seller.
Find one or two similarities between your family and the seller's, based upon what you can discern from the home. Demonstrate you have something in common, but you should never dig too deep (nobody wants to sell to a stalker). For example: "We're so excited that your home not only has a beautiful, fenced yard, but also a dog door. Our lives revolve around our two rescue pups, Sonny and Cher, who would literally leap for joy in a yard of their own."
3. Don't be afraid to flatter.
Tell the seller why you adore specific features that have been upgraded: "We love those colorful tiles you used on the kitchen backsplash. They remind us so much of our honeymoon in Portugal."
4. Don't whine.
This is simply not the place to play the sympathy card. No sob stories about why you sold your last place, or the number of deals have fallen through. You would like the seller to feel good reading your letter.
5. Grammar matters.
Check spelling and grammar. Have a grammar-nerd friend triple check it for you. You want the seller to understand you put time and care into your honest appeal.
Uncertain of where to begin?
Nick, Cindy & Nicholas Davis with RE/MAX Premier Group are here to assist you with all your Real Estate Needs. We are always available at 813-300-7116 to answer your questions or you can simply click here and we will be in touch with you shortly.
Need to get started with your mortgage process? You can contact Kyle Edwards with Iberia Bank at 813-495-5131, or simply click here to start your online application.
Start Your Home Search
Ways Our Family Can Help Your Family
All Homes For Sale in & Around Tampa

List View

Map View

Grid View
See all All Homes Around Tampa.
(all data current as of 6/1/2020)
Listing information deemed reliable but not guaranteed. Read full disclaimer.