Stock market chaos ensued this week following the Dow Jones Industrial Average plunging in excess of 700 points as trade disputes with China intensified. The turmoil in the markets will almost certainly result in new lows for mortgage rates this week, however it could come at a price and ultimately lead to an economic recession if tensions continue, warns National Association of Realtors®' (NAR) Chief Economist Lawrence Yun.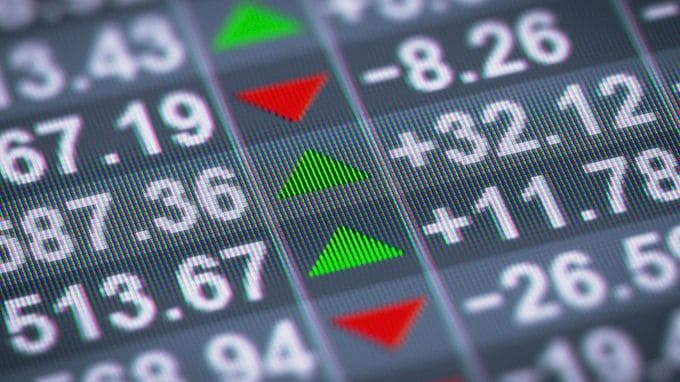 Stock Volatility Could Indicate Issues, NAR Economist Warns
"The prospect of a major trade war between the two largest economies in the world is hurting broad business prospects," Yun said in a statement. "Business spending on a factory expansion and software purchases have already declined, and could be exasperated further due to the latest trade war tensions."
The world's two largest economies are in an ongoing trade war. On Monday, China escalated it by dropping its yuan to seven per U.S. dollar, an 11-year low. Analysts state that a weaker Chinese currency can help lift that nation's exports by making them cheaper while hurting foreign competition. The decline in the yuan came after President Donald Trump's renewed talks last week to impose 10% tariffs on $300 billion of Chinese imports on Sept. 1.
Tariffs and trade war disputes have already taken the hit for hurting various areas of the housing market, from increasing the cost of building materials to making Chinese buyers skittish to purchase U.S. real estate. The Chinese have been among this country's most common international buyers over the last couple of years, but U.S. home sales to Chinese consumers have shown indications of dropping, as outlined by NAR's 2019 Profile of International Transactions in U.S. Residential Real Estate.
"The worsening trade relationship between China and the U.S. may cause Chinese investors to shift their presence into other key markets," according to the Knight Frank's 2019 Wealth Report, released in June.
Monday marked a whirlwind day for stocks. The Dow Jones Industrial Average plunged 767 points, or 2.9%, on Monday, while the Standard & Poor's 500 index fell 87 points, or nearly 3%. The Nasdaq composite lost 278 points to finish 3.47% lower. Ten-year yields, which mortgage rates follow, fell to the lowest level since before President Donald Trump's election.
"The cold, hard reality is that after a year, (trade) negotiations have gone nowhere," Nick Giacoumakis, president of New England Investment and Retirement Group, told USA Today. "I thought it would get ugly today, and that's exactly what happened."
The U.S. has been in the midst of its longest economic expansion in history – 10 years and running – with solid job gains and wage growth. But ongoing trade disputes threaten that, housing analysts warn.
"Economic recession is becoming a genuine possibility," says Yun. "If there is a job-cutting recession, which often occurs with delayed lag after a stock market correction, then low interest rates will not help home sales nor home prices."
Have a questions or concern? Nick, Cindy & Nicholas Davis with RE/MAX Premier Group are here to assist you with all your Real Estate Needs. We are always available at 813-300-7116 to answer your questions or you can simply click here and we will be in touch with you shortly.

Need to get started with your mortgage process? You can contact Kyle Edwards with Iberia Bank at 813-495-5131, or simply click here to start your online application.
Ways Our Family Can Help Your Family