A long time ago, the thought of turning your home into a rental property while you left for vacation was considered quite odd.
Today, renting a room in your house (or perhaps the entire house) to unknown travelers isn't an outlandish concept, thanks to some extent to online services such as Airbnb, FlipKey and VRBO. Short-term rentals present an income opportunity for owners as well as a unique way for visitors to experience a city. What better way to discover the local experience than staying with – or renting from – locals?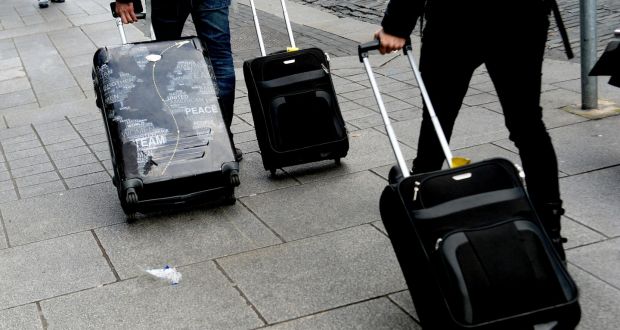 3 Things to think about Before Registering Your Home on a Short-Term Rental Site
If you believe you're up to being a host of a short-term rental, here are three items to take into account.
1. Legality
The increase in popularity of Airbnb along with other sites hasn't been without its controversy. There can be concerns that short-term rentals threaten the jobs of hotel workers, and that a short-term rental doesn't have to pass the identical certifications and inspections of regular hotels.
Some cities have enacted restrictions against short-term rentals. You might have to register and acquire a permit or a license – or you may not be able to host at all. Speak with your local government to ensure that you understand the laws.
2. Taxes
You will possibly not need to report the money earned from the short-term rental of your home if you meet these two requirements:
1. You rent it out for less than 14 days annually AND
2. You reside in it in excess of 14 days or more than 10% of the total days you rent it out during the year (this determines if the property is viewed as a residence or a rental property by the IRS).
Still baffled by the taxes on your short-term rental? TurboTax provides even more information, or you may wish to speak with a tax professional.
3. Additional Costs
Renting out your home can often mean an additional insurance bill. Speak with your insurance agent to understand what your current policy covers regarding short-term renters. It's possibly that they recommend increasing coverage. Airbnb provides free primary liability coverage for up to $1,000,000 per occurrence, and several of the other sites have partnerships that make it very easy to take out additional coverage, if required.
Along with insurance, you'll be required to pay a percentage of the rental income to the website: Airbnb and FlipKey both charge a 3% host service fee, VRBO features an option to pay-per-booking or an annual subscription fee.
Trying to find a permanent home in your favorite vacation spot?
Have a questions or concern? Nick, Cindy & Nicholas Davis with RE/MAX Premier Group are here to assist you with all your Real Estate Needs. We are always available at 813-300-7116 to answer your questions or you can simply click here and we will be in touch with you shortly.

Need to get started with your mortgage process? You can contact Kyle Edwards with Iberia Bank at 813-495-5131, or simply click here to start your online application.
Ways Our Family Can Help Your Family