The nation's housing stock is becoming older and new-home construction is unable to keep pace. Which may amount to a severe housing shortage together with a growing share of homes that have not stayed up to code or current safety standards, economists warn.
Laurie Goodman of the Urban Institute estimated in an April 2018 article that the supply of new homes in 2017 was falling about 350,000 less than the level necessary to meet demand. That's kept pressure on keeping older homes in the pipeline longer, the National Association of Home Builders notes on its Eye on Housing blog.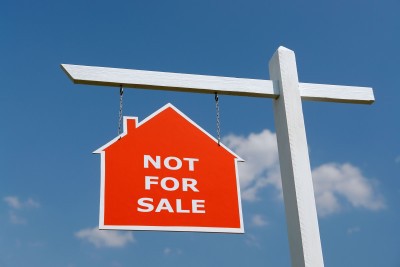 Will the U.S end up with a serious housing shortage one day?
Only slightly more than 6 out of every 1,000 homes built before 1970 are removed from the housing stock each year, the NAHB says.
"In the long run, loss rates as small as this are not sustainable, of course, as that would imply half of new homes built in some regions last 1,000 years," NAHB researchers note in the blog post. "But in the medium term, it may be possible to keep removal and production rates as low as they are right now."
The future is murky for the housing stock.
If home-building continues to perform at the same low levels by historical standards, within 20 years only 16% of the housing stock would comprise of new homes built in that period. Forty-five percent of homes would then be built before 1970, and that figure could be as high as 65% in some parts of the United States, such as the Northeast), the NAHB notes.
The outcome may very well be that a number of homes aren't going to be up to code. In the 1970s, no codes or standards existed for energy efficiency, as an example ,. Many code changes for fire safety also came after 1970.
"New homes are being built to higher standards than they were in 1970," the NAHB notes on its post. "So if you want to improve the built environment, one of the first things you need to do is figure out simply how to increase the production of new homes, built to modern standards, so it becomes possible to retire more of the older homes."
NAHB's full analysis on the aging housing stock is posted online.
Ready to find your new home here in the Tampa Bay and Surrounding Areas? Nick, Cindy & Nicholas Davis with RE/MAX Premier Group are here to assist you with all your Real Estate Needs. We are always available at 813-300-7116 to answer your questions or you can simply click here and we will be in touch with you shortly.
Ways Our Family Can Help Your Family
Start Your Home Search
All Homes For Sale in & Around Tampa

List View

Map View

Grid View
See all All Homes Around Tampa.
(all data current as of 8/22/2019)
Listing information deemed reliable but not guaranteed. Read full disclaimer.