The U.S. Office of the Comptroller of the Currency (OCC) is instructing banks to keep tight underwriting standards for a risky form of unconventional mortgage that is focused on a borrower's assets. The "asset loan" – a form of mortgage once associated with the wealthy – is now being used more-and-more for mid-level purchases, warns the OCC.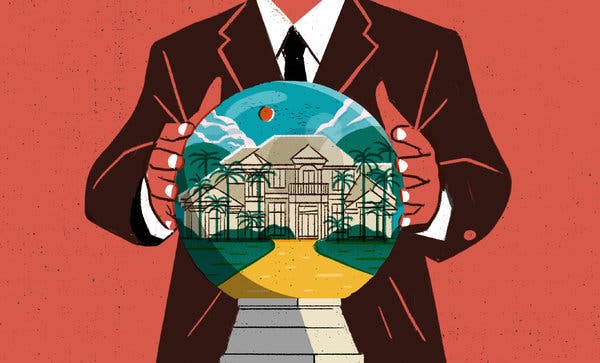 Word of caution Regarding Risky Mortgage Product
In accordance with the OCC, asset-depletion loans – or asset dissipation loans – are a growing subset within subprime lending. The loans allow borrowers to draw from assets, as opposed to just their income, to cover a mortgage.
Banks often utilize the loans to qualify borrowers who don't receive conventional paychecks, such as retirees or the self-employed who receive short-term assignments. They were initially intended for high-net-worth individuals, however the loans have recently been made accessible to a broader set of borrowers, the OCC warns.
"As banks have expanded [asset-depletion underwriting] to qualify other applicants, examiners have noted weaknesses in policies and practices," Richard Taf, OCC's top credit-risk official, said in a statement. He urged banks to "develop and implement policies, processes and control systems in a manner consistent with safe and sound banking practices."
The OCC urges lenders to tighten underwriting standards for these types of loans and make certain they don't overestimate borrowers' ability to draw from their assets in paying the mortgage. The OCC regulates national banks.
"It's a bit of a warning to banks," says Kris Kully, a Mayer Brown LLP partner. "We understand that this type of underwriting can be reasonable, but don't forget that you need to dot your i's and cross your t's."
In the second quarter, lenders issued $12 billion in unconventional loans, up 9% from a year ago, as outlined by Inside Mortgage Finance.
Have a questions or concern? Nick, Cindy & Nicholas Davis with RE/MAX Premier Group are here to assist you with all your Real Estate Needs. We are always available at 813-300-7116 to answer your questions or you can simply click here and we will be in touch with you shortly.

Need to get started with your mortgage process? You can contact Kyle Edwards with Iberia Bank at 813-495-5131, or simply click here to start your online application.
Ways Our Family Can Help Your Family