In business, the team you build determines the success of all. It's about working together, sticking together, common goals, and having each other's backs.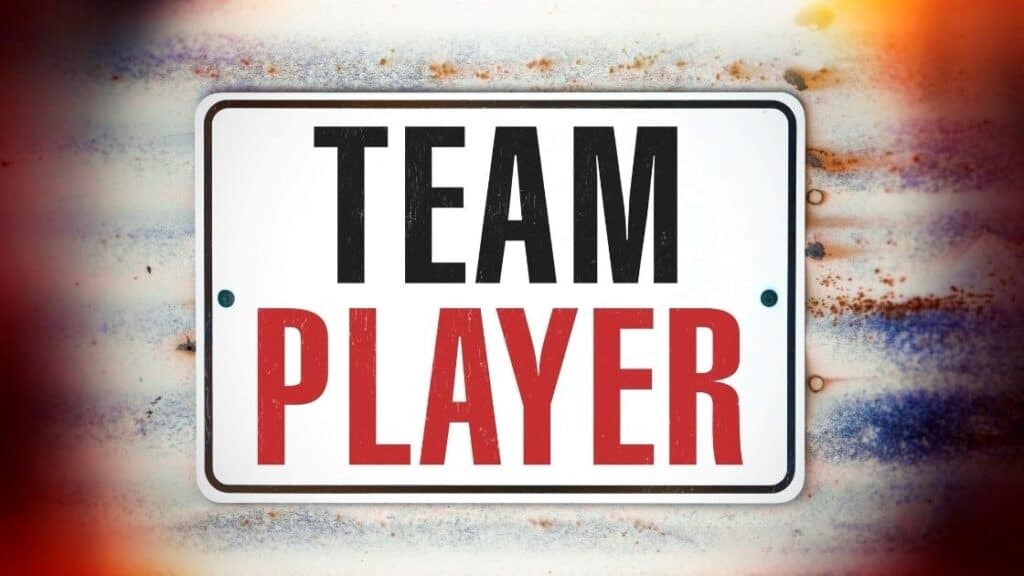 Qualities of Team Players
Here are the five common traits of top team players:
Self-awareness. Self-awareness and knowledge tells you what capabilities you have, and which areas offer you the greatest potential. It enables you to figure out where to direct your efforts to improve yourself and your skills.
If you lack passion for your work, you're in for an unpleasant grind. People who love what they do don't mind the hard work that goes with it. Their passion gives them energy. Passion is something everyone has to discover on their own. When you figure out what excites you, focus your energy there.
What most people mistakenly regard as luck is in fact the natural consequence of seizing opportunities through careful planning, preparation, and effort. This translates as hard work. Discipline yourself and spend the time necessary to master your craft.
Coachability. Are you trainable? Are you willing to learn, to improve yourself, and to work constantly to get better? Coachable people put their egos aside. They know they're not perfect, and they're ready to learn.
If you apply these above four qualities every day, you will develop unshakeable self-confidence. Your hard work and determination show you who you are, what you want, and what you can accomplish.
Something to Think About
Not only is it important to be a good team member, but it's also equally important to be on the right team. TEAM=Together Each Achieves More.
Weekly Activity
This week, give extra attention and acknowledgment to your fellow team members for their contribution to your success.
Words of Wisdom
Opportunities don't happen. You create them. – Chris Grosser
Don't be afraid to give up the good to go for the great. -John D. Rockefeller
There are two types of people who will tell you that you cannot make a difference in this world: those who are afraid to try and those who are afraid you will succeed. – Ray Goforth
Successful people do what unsuccessful people are not willing to do. Don't wish it were easier; wish you were better. – Jim Rohn
Stop chasing the money and start chasing the passion. – Tony Hsieh
Have a questions or concern? Nick, Cindy & Nicholas Davis with RE/MAX Premier Group are here to assist you with all your Real Estate Needs. We are always available at 813-300-7116 to answer your questions or you can simply click here and we will be in touch with you shortly.

Need to get started with your mortgage process? You can contact Kyle Edwards with Iberia Bank at 813-495-5131, or simply click here to start your online application.
Ways Our Family Can Help Your Family