October 2019 home sales finished 3.9% greater than in October 2018, marking the fourth month in the past six with a year-over-year increase in sales. The October activity was welcome news in a market still challenged by limited inventory and rising prices.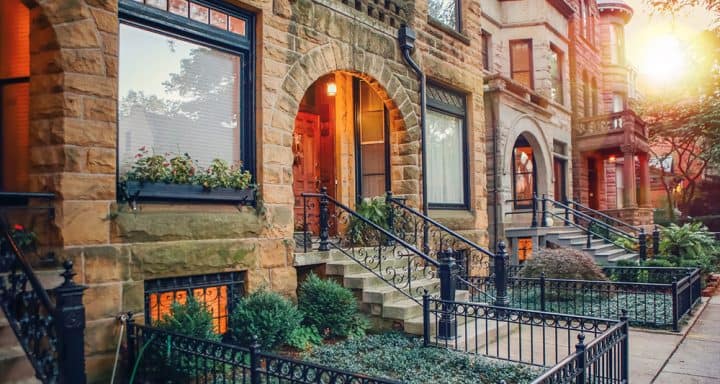 October 2019 Sales Position Housing Market for Potential Gains
As outlined by data in this month's RE/MAX National Housing Report, October's Months Supply of Inventory dropped to 3.1 – the lowest October amount in the report's 11-year history.
"October continued a recent win streak for home sales, and the market is positioned much better than it was a year ago," said RE/MAX Holdings CEO Adam Contos. "Demand is strong, due in part to low interest rates, but buyers have limited options because inventory remains such a challenge. As a result, prices keep rising. Fortunately, key forecasts suggest an increase in new-homes moving onto the market next year, which would help address the inventory situation and potentially slow the steady price gains we've seen for so long."
Highlights of the report include:
Increased Quantity of Closed Transactions
Home sales, which lagged throughout the first part of 2019, continued their recent rebound with another strong month in October. Of the 54 metro areas surveyed in October 2019, the overall average number of home sales is up 0.4% when compared with September 2019, and up 3.9% compared to October 2018. Leading the year-over-year sales percentage increase were Los Angeles, CA at +24.4%, Charlotte, NC at +19.1%, and Burlington, VT at +16.1%.
Median Sales Price Keeps rising
The Median Sales Price was up 8.4% from October 2018 partly due to increasingly strong demand and limited options as a result of tight inventory. Three metro areas increased year-over-year by double-digit percentages: Trenton, NJ at +20.9%, Albuquerque, NM at +15.8%, and Boise, ID at +10.9%. Two metro areas saw a year-over-year decrease in Median Sales Price: San Francisco, CA at -2.6% and Burlington, VT at -0.8%.
Days on Market Remains Steady
The typical Days on Market for homes sold in October 2019 was 49, up three days from the average in September 2019, and up one day from the average in October 2018. The metro areas with the lowest Days on Market were Omaha, NE at 21, Cincinnati, OH at 27, and Nashville, TN at 28. The highest Days on Market averages were in Des Moines, IA at 102, Augusta, ME at 96, and Miami, FL at 86. Days on Market is the number of days between when a home is first listed in an MLS and a sales contract is signed.
Have a questions or concern? Nick, Cindy & Nicholas Davis with RE/MAX Premier Group are here to assist you with all your Real Estate Needs. We are always available at 813-300-7116 to answer your questions or you can simply click here and we will be in touch with you shortly.

Need to get started with your mortgage process? You can contact Kyle Edwards with Iberia Bank at 813-495-5131, or simply click here to start your online application.
Ways Our Family Can Help Your Family