Here are 7 smart ways to eliminate dust for good. Dust is much more than unsightly. Dust mites can trigger allergies, asthma attacks and a host of other health problems. If a person in your home suffers from breathing problems or respiratory issues, it's even more important to keep each room dust free. Here are a few things you can do to get rid of dust in each and every room of your home.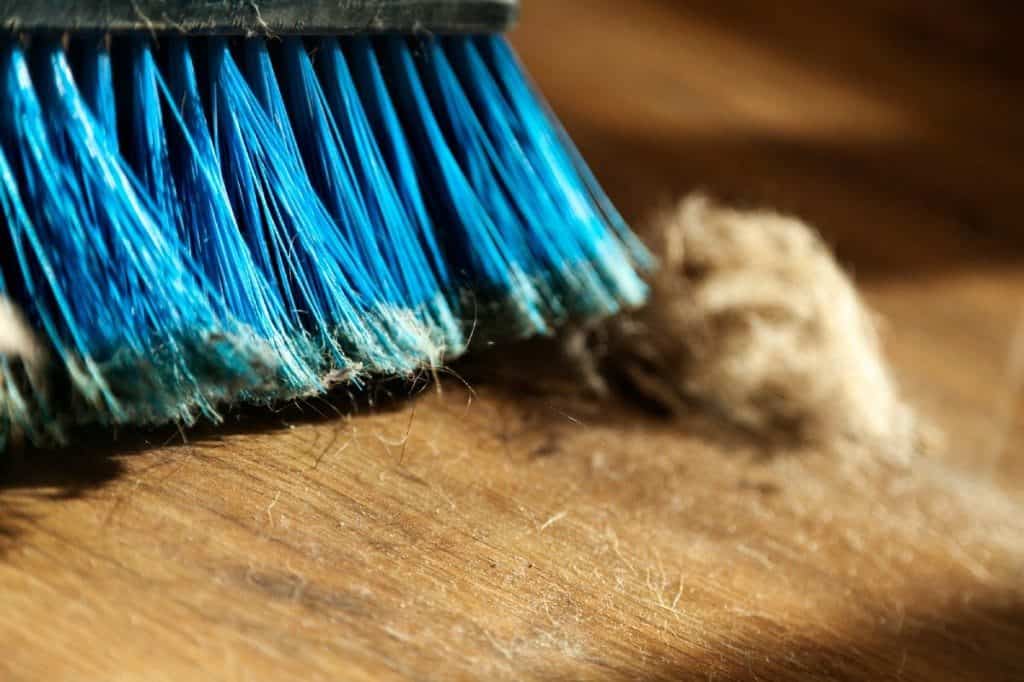 How to Eliminate Dust From Every Room inside your Home
1. Have Your Carpets Cleaned professionally
For those who have carpets, you ought to have them cleaned by professionals at least once annually. Even with regular vacuuming, carpets can trap dirt, dust mites and other harmful contaminants. Once that debris gets set in, it's very difficult to remove – even with the most effective vacuum. Professional cleaning is the ideal way to remove any deep-set dirt and dust from your carpet.
2. Vacuum Rugs Regularly
Regular vacuuming is the single most important thing that can be done to reduce dust and dirt in the room. Use a vacuum which has a dust filter to trap contaminants in the air and lock them away. You'll want to vacuum thoroughly in corners and underneath the furniture. Remove couch cushions and vacuum them thoroughly too.
3. Keep Hardwood Floors Clean
Carpets tend to hide dirt and dust, but wood floors show every speck. Cleaning your wood floors regularly is the ideal way to keep unwanted dust at bay. Consult with the manufacturer of your hardwood floors and ensure you only use the recommended cleaning solution. Using the right cleaning products will help keep your hardwood floors looking like new and help repel dirt and dust.
4. Use Microfiber Cleaning Cloths
Microfiber products are perfect for cleaning. Not only do they clean effectively and polish the surface, but they also trap dirt and dust while you clean. Invest in a variety of microfiber cleaning cloths in assorted sizes and use them to clean every surface in the room.
5. Limit Knickknacks
Extra knickknacks and souvenirs give dust and dirt a spot to settle. Look at things you display and pack away any you don't need. Eliminating knick-knacks is an excellent method to help make your rooms look more organized as well.
6. Upgrade the Furnace Filter
A clogged or dirty furnace filter can put vast quantities of dust into the air. If you cannot recall the last time you changed your furnace filter, it's probably long overdue. Check out the condition of your filter and clean it if needed. You'll be surprised at the reduction in airborne dust and other contaminants.
7. Institute a No-Shoes Rule
Each time you come in from outdoors, you bring tiny amounts of dirt and dust with you. Set up a shoe zone right inside of your front door and ask guests to remove their shoes upon entry. If you want to make your guests more comfortable, you may offer an assortment of comfy slippers to wear inside your home.
Airborne dust is a real problem in many homes. Even if you are a fanatic housekeeper and vacuum your rooms regularly, dust and debris may make their way into your home. The tips listed above can help you keeping dust at bay and reduce the health risk of airborne contaminants.
If you have any suggestions or things that have worked for you or any other ways you eliminate dust in your house. We would love to hear form you. Simply click here to let us know your thoughts or ideas.