A man who allegedly posed as a real estate agent to acquire hefty rental fees has been arrested in Westchester County, New York.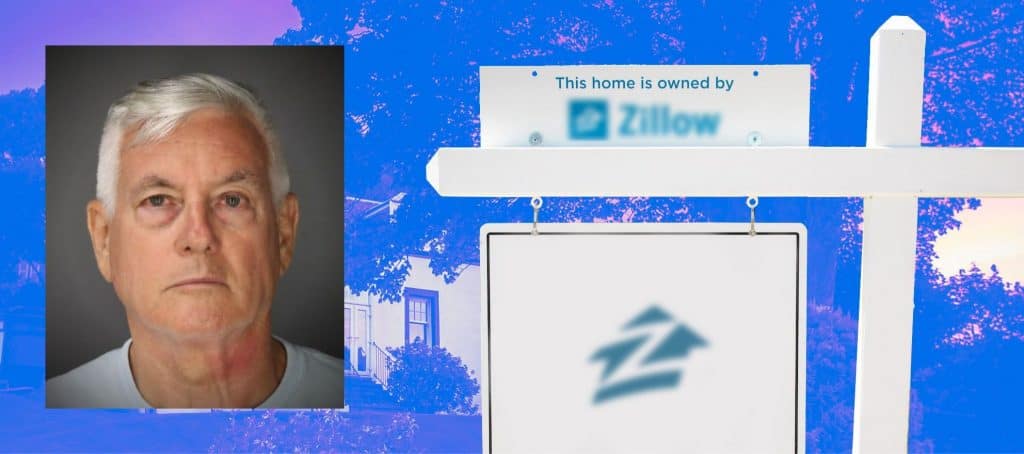 Fake real estate agent used Trulia, Zillow to scam renters
As first reported by the Putnam Daily Voice, Irvington police arrested Ricardo Gonzalez, 59, on four unrelated instances of fraud in the town of Irvington. Every time, Gonzalez reportedly claimed to be a licensed real estate agent and charged hefty brokers and application fees to individuals looking for rentals.
Police say Gonzalez scoured Zillow, Trulia, Hotpads.com and Craigslist for properties. By bypassing the MLS, he managed to learn which properties were available for rent and then post fraudulent listings on those websites. In every of the four cases, the tenant would express interest in a rental and provide Gonzalez a broker's fee ranging from $1,800 and $2,300. Once they requested access to the apartment, Gonzalez would either stop replying to calls and texts or, in one case, give a check that bounced as a result of insufficient funds.
On Wednesday, a listing on Zillow was removed for a rental in Tarrytown that named Gonzalez as the agent. A Zillow spokesperson told Inman that the company routinely works to identify and eliminate fraudulent listings.
"Our customer support team monitors activity on the site in a number of different ways and if a rental listing is found to be fraudulent, it is immediately removed from Zillow," the spokesperson said."Zillow has a 'Beware of scams and other internet fraud" page on the site, telling users to look out for red flags like requests for wire transfers and long-distance inquiries, and directing them to our fraud and scams page, which provides valuable information about how to avoid fraudulent listings."
After one 26-year-old tenant found out that Gonzalez wasn't a licensed broker, she made contact with with the owners of the apartment and was able to rent it directly from them. Another victim, a 42-year-old woman, also learned that Gonzalez was not a broker after contacting the real owners of the building.
Irvington police believe Gonzalez defrauded more than those four victims and are asking anyone with information about the situation to come forward with aid in the ongoing investigation. They're also investigating a claim that some of Gonzalez's victims are undocumented immigrants who are scared of being deported if they come forward.
"It is believed that the defendant operated in numerous jurisdictions throughout Westchester and victims should report any crimes to the police agency where the crimes occurred," Irvington Police said in a statement, stressing that those who come forward will not be asked for their immigration status.
As of Wednesday, Gonzalez was booked into the local jail on $15,000 cash bail or $50,000 bond. Throughout the country, agent impersonation is a very common crime among those trying to scam renters out of broker's fees. In January, the New York City Police Department arrested a man and a woman on suspicion of collecting deposits for apartment listings that either did not exit or were not theirs to rent.
Have a questions or concern? Nick, Cindy & Nicholas Davis with RE/MAX Premier Group are here to assist you with all your Real Estate Needs. We are always available at 813-300-7116 to answer your questions or you can simply click here and we will be in touch with you shortly.

Need to get started with your mortgage process? You can contact Kyle Edwards with Iberia Bank at 813-495-5131, or simply click here to start your online application.
Ways Our Family Can Help Your Family