Within a competitive seller's market, a very common tactic to help win a bidding war – when multiple offers are made on one property – is implementing an escalation clause.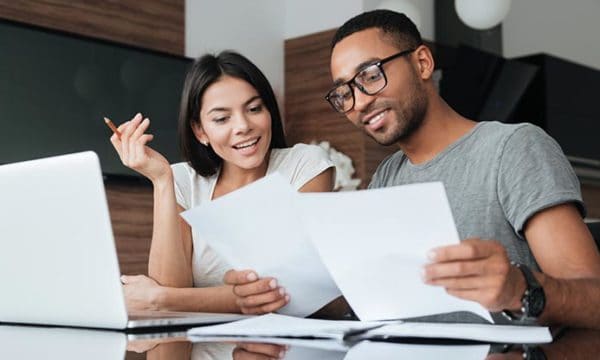 What exactly is an escalation clause?
Sometimes called an "escalator," an escalation clause is when a buyer submits an offer on a home for sale and adds a clause into the contract declaring that they are prepared to exceed their offer by a specific amount of money so that you can outbid competitors. The buyer would also likely state a maximum cap price to make sure they don't make an offer beyond their financial means.
Like at an auction, the escalation clause works in the buyer's favor to prevent them from rewriting their offer contract over and over again to compete with fellow interested buyers.
An escalation clause can be especially useful when the seller calls for "highest and best" – a protocol intended to narrow down offers on the house to the best one possible. When it comes to highest and best, an escalation clause could very well outbid the other highest bidder.
Susan Loparo, a real estate agent with RE/MAX Traditions in Ohio, explains what goes into helping interested buyers construct escalation clauses.
"When we're writing [escalation clauses], I say to people, 'If the house is, for example, $350,000, and you only want to go up to $360,000, and then you hear you lost the house for $362,000, will you be upset?' The buyers usually say yes – that they would be," Loparo shares.
In today's seller's market in the U.S., homes are selling quickly. It could be a matter of days or even hours prior to the sign in the front yard switches from "for sale" to "sold." Escalation clauses are sometimes appreciated for their ability to streamline the home-selling process and wrap-up a sale faster, especially when multiple offers have been made on the same property.
Are there any disadvantages in an escalation clause?
That said, sellers don't always love grappling with escalation clauses. If a sale closes with an escalator, the seller loses the ability to issue counteroffers to the other interested buyers.
A different downside could possibly be the buyer's perception of the home once they know they paid over their initial offer for it.
"At the end [of the homebuying process], buyers sometimes can have high-expectations [from the sellers] because they ended up paying more than top-dollar," Loparo explains.
However, buyers are often relieved to have locked down their new home without enduring a tedious back-and-forth negotiation process.
Ultimately, an escalation clause is a tool designed to aid a buyer in winning out on their potential new home. With fewer homes for sale along with a frenzy of buyers looking for a new place, these clauses have become a more common practice.
Ready to find your new home here in the Tampa Bay and Surrounding Areas? Nick, Cindy & Nicholas Davis with RE/MAX Premier Group are here to assist you with all your Real Estate Needs. We are always available at 813-300-7116 to answer your questions or you can simply click here and we will be in touch with you shortly.
Need to get started with your mortgage process? You can contact Kyle Edwards with Iberia Bank at 813-495-5131, or simply click here to start your online application.
Start Your Home Search
Ways Our Family Can Help Your Family
All Homes For Sale in & Around Tampa

List View

Map View

Grid View
See all All Homes Around Tampa.
(all data current as of 11/27/2020)
Listing information deemed reliable but not guaranteed. Read full disclaimer.