It's been one full year of Covid and many say they've reached a breaking point. They've simply had enough: Enough of being inside. Enough of working remotely. Enough of having businesses shut down. Enough of schools being closed. Enough of being isolated. Enough of everything!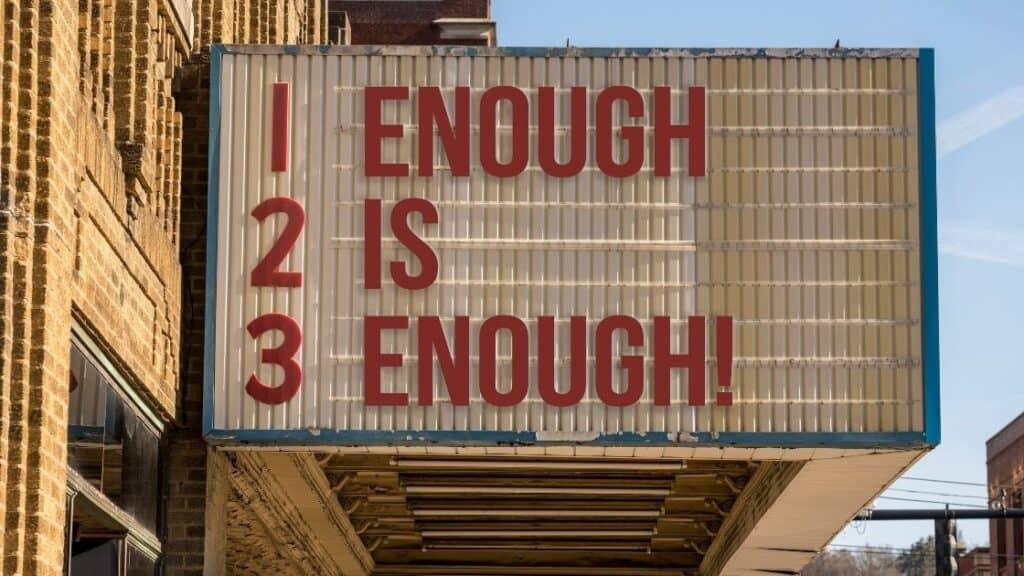 Enough Is Enough
The common message is I just can't do this anymore. If you are feeling that way, you are not alone.
The COVID-19 pandemic has changed all of our lives in a multitude of ways. And after months of being stuck inside, limited exposure to friends and family, and juggling responsibilities at home and at work, it's no surprise that many are dealing with frustration.
Things are changing, science is helping, and we're getting there. It's more important than ever to practice self-care and take a solid moment to recognize your resilience, strength, and ability to navigate change. As human beings, it is built right in our DNA to do just that. Give yourself credit for how far you've come, start making plans for where you'll go next, and give thanks for the better days just ahead!
Something to Think About
I love this quote by Ralph Waldo Emerson, "What lies behind you and what lies in front of you, pales in comparison to what lies inside of you."  You've got more strength and resilience than you know all right there inside you. Kudos to you for that.
Weekly Activity
Reach out to at least five people you care about and help them to acknowledge their resiliency through this. In doing so, they'll feel better, you'll feel better, and perhaps you'll start a kindness train that keeps going for a while!
Words of Wisdom
The starting point of all achievement is desire. – Napoleon Hill
Creativity is intelligence having fun. – Albert Einstein
Too many of us are not living our dreams because we are living our fears. – Les Brown
Success is liking yourself, liking what you do, and liking how you do it. – Maya Angelou
As we look ahead into the next century, leaders will be those who empower others. – Bill Gates
Not having the best situation but seeing the best in your situation is the key to happiness. –  Marie Forleo
Have a questions or concern? Nick, Cindy & Nicholas Davis with RE/MAX Premier Group are here to assist you with all your Real Estate Needs. We are always available at 813-300-7116 to answer your questions or you can simply click here and we will be in touch with you shortly.

Need to get started with your mortgage process? You can contact Kyle Edwards with Iberia Bank at 813-495-5131, or simply click here to start your online application.
Ways Our Family Can Help Your Family