Shakespeare said it best when he said, "Our doubts are our traitors." Life is filled with many opportunities, as well as twists and turns.  Some hold great promise, while others wreak havoc along the way, but the only way to know which opportunities are the ones that will serve you is to stay focused on the goal. Many people fill their life with busyness instead of focus. Focus is the key in any successful endeavor and the ability to keep doubt at bay by being mindful of how you respond. Your doubts do not serve you, so fill your mind with possibilities instead. Go for the open door rather than search for all the reasons why something won't work. Stay focused on the actions that produce results and let the doubts fall away.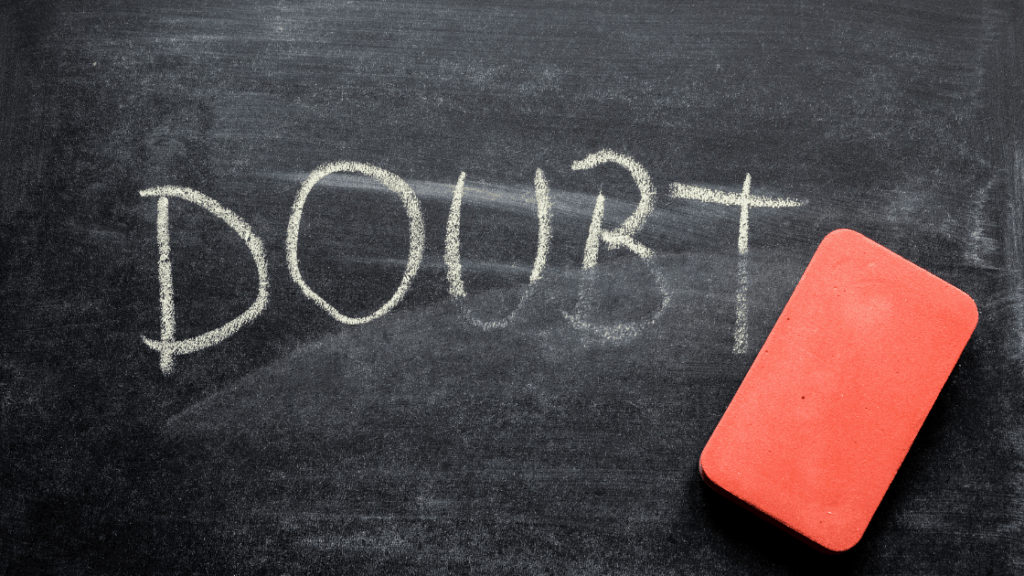 Your Doubts Do Not Serve You
Something to Think About
Believing in your ability will always serve you and your efforts. Doubt will always betray you. When you realize this, the choice is simple.
Weekly Activity
If you find yourself doubting your actions this week, remember today's message and choose to believe in you.
Words of Wisdom
What is outrageous is not what you ask for. What is outrageous it's what you settle for. – Alan Cohen
Regardless of your lot in life, you can build something beautiful on it. – Zig Ziglar
Faith is taking the first step even when you don't see the whole staircase. – Martin Luther King
When nothing is sure, everything is possible. – Margaret Drabble
Do not want let what you can't do interfere with what you can do. – John Wooden
Have a questions or concern? Nick, Cindy & Nicholas Davis with RE/MAX Premier Group are here to assist you with all your Real Estate Needs. We are always available at 813-300-7116 to answer your questions or you can simply click here and we will be in touch with you shortly.

Need to get started with your mortgage process? You can contact Kyle Edwards with Iberia Bank at 813-495-5131, or simply click here to start your online application.
Ways Our Family Can Help Your Family