We hope you had a nice relaxing weekend. Each week we have been talking about changing Creating our dream life, pursuing new opportunities, and all that sounds exciting, but sometimes amending the way we think can be scary. Change can come in many forms throughout our lives.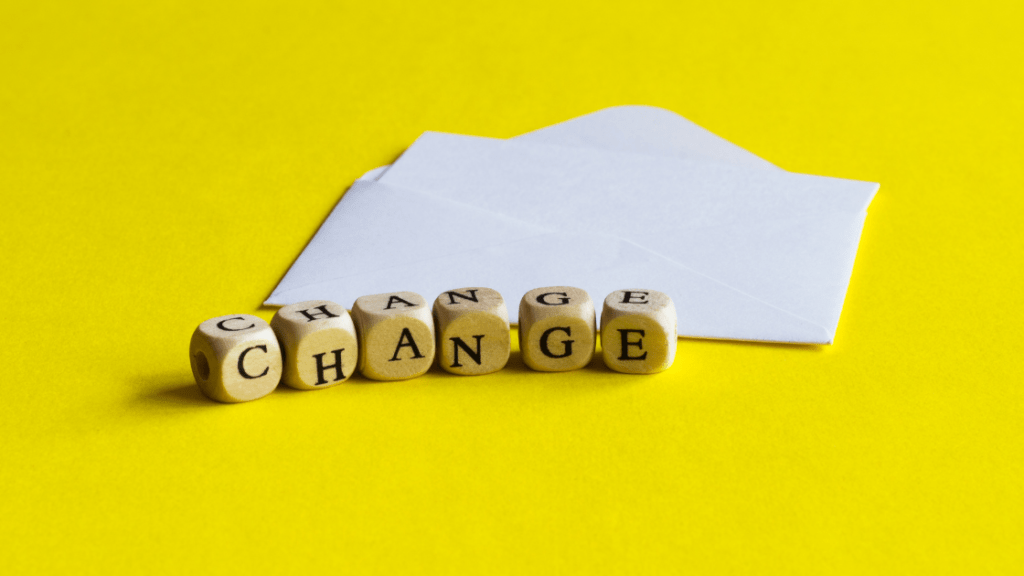 Change Can Be Difficult
It might come forcefully like a tidal wave, as we saw in 2020, or creep along incrementally like a glacier. It might come in the form of devastating tragedy, difficult choices, broken relationships, or even new opportunities.
Even though modifying the way we look at things can be difficult, many times it's also for the best. Accomplishing anything great in life requires us to make difficult choices that push us beyond our comfort zones. That might mean breaking up and leaving a stale, but comfortable relationship, leaving a mediocre, but stable job, moving away from a nice, but uninspiring – location, or anything else that's holding you back from accomplishing our dreams.
Of course, it is often difficult and painful. But whatever kind of change you are dealing with, know that you will learn to cope, and that you have a unique opportunity to shape your future.
Something to Think About
Staying put is safe. Moving forward is scary. When your desire to make those changes and it is stronger than your desire to stay in the safe zone, you are ready.
Weekly Activity
It's not always necessary to make big alterations in your life. Sometimes small ones can make a big difference. Is there any things that you need to look at in your life in 2021?
Words of Wisdom
By changing nothing, nothing changes. – Tony Robbins
All great changes are preceded by chaos. – Deepak Chopra
Change is inevitable. Growth is optional. – John C. Maxwell
Change your thinking, change your life. – Ernest Holmes
The world as we have created it is a process of our thinking. It cannot be changed without changing our thinking. – Albert Einstein
Have a questions or concern? Nick, Cindy & Nicholas Davis with RE/MAX Premier Group are here to assist you with all your Real Estate Needs. We are always available at 813-300-7116 to answer your questions or you can simply click here and we will be in touch with you shortly.

Need to get started with your mortgage process? You can contact Kyle Edwards with Iberia Bank at 813-495-5131, or simply click here to start your online application.
Ways Our Family Can Help Your Family