If you are dreaming of opening your own home business but don't have the space you need to work, it could be time to buy a new home. Having some extra space in your home can help you grow your business without limitations. Plus you'll have more room for your family, which can help you create some work-life balance.
Need some help figuring out your next steps? You can start by reading through these insider tips courtesy of Team Davis.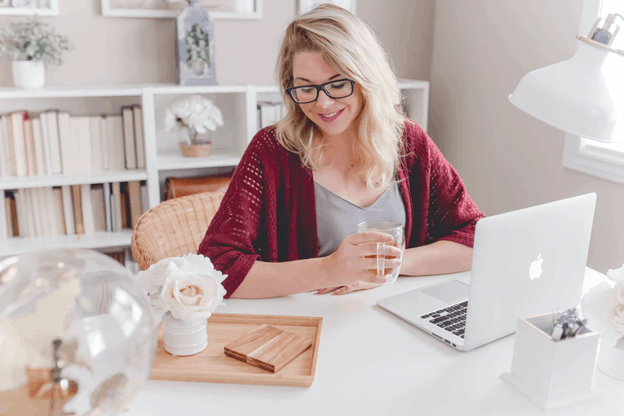 3 Tips for Buying a Home That Fits Your Home-Based Business
Are you looking to purchase a home in the Tampa Bay area? Team Davis can help you find the perfect place! Let our family assist your family. Contact us today!
Security and Safety Should Come First
Before we dive into buying a new home, let's talk about protecting it and your business. One of the first steps you need to take is to create an LLC. An LLC will protect your home and other personal assets from lawsuits, fines and other financial issues. Hopefully, you'll never have to deal with any of these, but when it comes to your finances it's better to be safe than sorry.
You could work with an attorney on the formation of your LLC, but doing so isn't always necessary. Filing the paperwork yourself is really simple in most states, and doing so will keep you from paying steep legal fees. Better yet, you could save by using a formation service like LegalZoom competitor Zen Business. Just bear in mind that LLC requirements vary by state. Hence the need to research rules where you live.
One final note on protecting your business. Odds are pretty high that you will be conducting some, if not all, of your business online. Before you do, review expert-recommended best practices for preventing identity theft and other cybersecurity incidents. It will only take a few minutes and could end up saving your business thousands.
Then Check Financial Tasks Off of The List
Now that you have a plan for protecting your business, let's talk more about protecting your personal finances. First, you'll want to figure out a target price point for your new home before you begin searching. Taking a look at local trends is as good of any place to start and will help clue you into average home prices in your desired location.
Once you have a goal price in mind, get your finances in shape so that you can begin applying for home loans. Documents you will need for pre-approval include the following:
Pay stubs, W2s and other income documents.
Proof of other financial assets.
Personal documents, including a business license.
Being pre-approved for a mortgage gives you more power as a buyer, especially in competitive housing markets. Plus you'll have even a better idea of how much you can spend on your home.
Now Start Shopping for The Perfect Property
 This is the fun part! Or at least it should be. If you're feeling anxious about looking for a new home, you can put your mind at ease by hiring the right real estate expert. Your Realtor will have access to the latest listings in your preferred area. Then you can see which properties have the features you need to grow your business. Once you have a few contenders, your agent can set up tours so you can see potential new homes in-person. From there, you're only a few steps away from owning your new home! Your agent can walk you through the final stages of the process, which include making an offer and closing.
The perfect home should fit all of your dreams and needs. Including any dreams you have of starting a home-based business. With the right steps in your plan, and the right real estate team by your side, you can make finding and buying that home oh so easy.
Photo Credit: Unsplash
Ready to find your new home here in the Tampa Bay and Surrounding Areas? Nick, Cindy & Nicholas Davis with RE/MAX Premier Group are here to assist you with all your Real Estate Needs. We are always available at 813-300-7116 to answer your questions or you can simply click here and we will be in touch with you shortly.
Need to get started with your mortgage process? You can contact Kyle Edwards with Iberia Bank at 813-495-5131, or simply click here to start your online application.
Start Your Home Search
Ways Our Family Can Help Your Family
All Homes For Sale in & Around Tampa

List View

Map View

Grid View
See all All Homes Around Tampa.
(all data current as of 7/30/2021)
Listing information deemed reliable but not guaranteed. Read full disclaimer.