Buying your home is a big deal.  Your home purchase is one of the biggest investments of your life! The financial and emotional stakes are high – but the rewards can pay dividends for a lifetime.  Plain and simple, owning a home can improve your quality of life, provide stability and give you a sense of control you just can't get from renting.  You have a place to live when you rent, but buying is something much deeper and better. This is why you want Nick & Cindy Davis to assist you through the process of purchasing your new home.
We have put together a step by step of the Home Buying Process to assist you in knowing what to expect.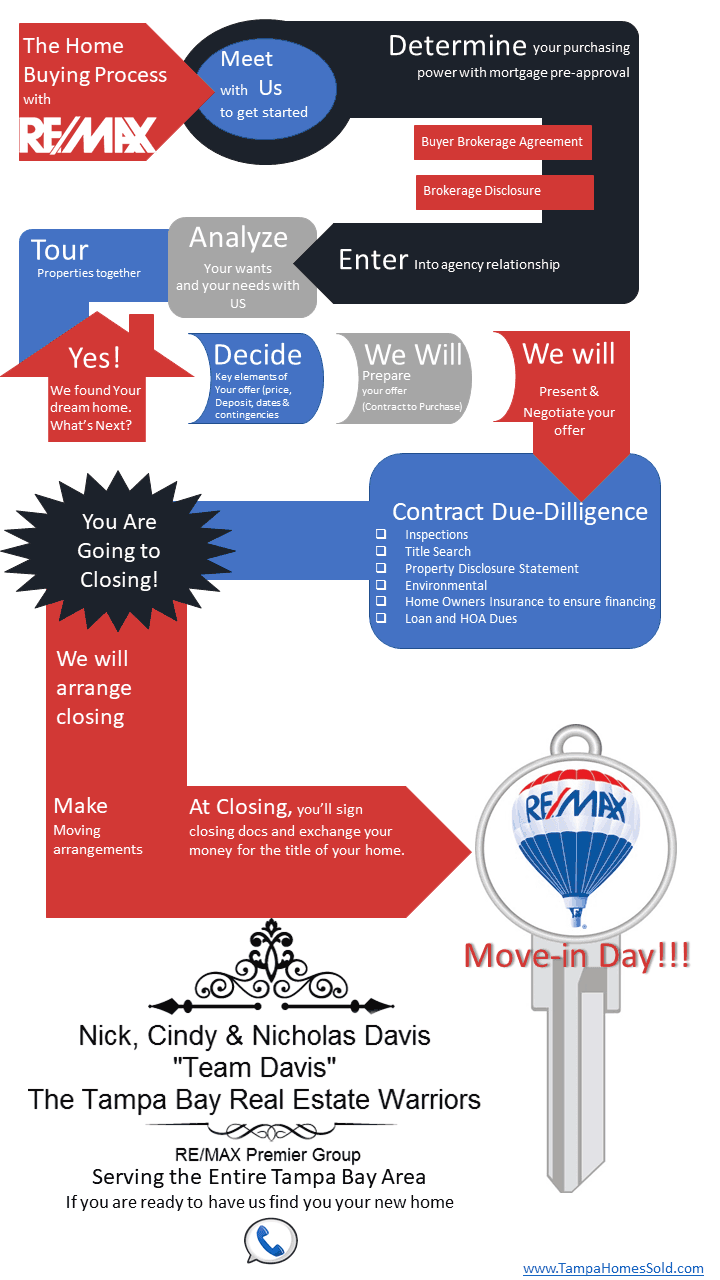 A real estate transaction is a complex process involving stacks of paperwork and a number of outside service providers and contractors.  Nick & Cindy Davis who have successfully assisted over 300 families purchase their home can guide you through the process, answering your questions and serving as your advocate.  We will help you find the property that fits your needs, submit offers and counteroffers, suggest a good property inspector and other professionals, and provide all sorts of relevant advice.  With Nick & Cindy Davis your buyer's agent, you'll have us on your side, looking out for your interests every step of the way.
We have this in a PDF Download for you as well:

The Importance of a Buyer's Agent

Mortgages – 
The concept of a mortgage is quite simple.  It's basically a loan for a home wherein the property itself is used as collateral.
Securing a mortgage, however, can be complex.  The process may take more than a month, as several parties – from the escrow officer to the loan underwriter – work behind the scenes to put it all together.
As your REALTOR® Nick & Cindy Davis can recommend a reputable mortgage broker or lender and help you navigate through the process.
Home Inspections –
In your excitement to buy a home, it's easy to miss a small crack in the foundation, some leaky pipes under the house, or a roof that needs to be replaced.
The sellers worked hard to make the home look as desirable as possible, but looks don't tell the whole story.  That's where your home inspection comes in.
Your home purchase is one of the biggest investments of your life, and it's important to know exactly what you're buying.  The best way to ensure this is through a professional home inspection.
As your REALTOR® Nick & Cindy Davis can recommend a reputable home inspector who licensed, insured and bonded.
We have put together a Home Buying Packet that will be very beneficial to you
Whether you are a first time home buyer or have not purchased a home in a couple of years. Things are always changing. So we wanted to provide you with a Buyer's Packet of useful information to assist you with the home buying process.
If you need anything from us, we are always just a click here or call to 813-300-7116 away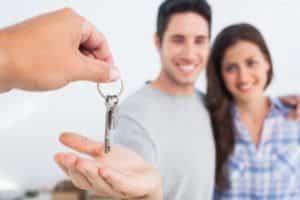 See what Homes Are Available Here