Foreclosures are not as prevalent as they were throughout the housing crisis in 2008. However they are still occurring.
The truth is, some states are seeing an uptick in foreclosure starts as compared to 2018, notably Montana (up 48%), Minnesota (up 29%), Nebraska (up 28%), Texas (up 15%), and Florida (up 13%), as outlined by a year-end foreclosure report released recently by ATTOM Data Solutions, a real estate data firm.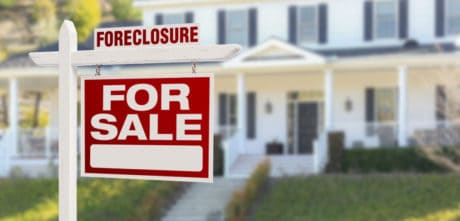 Where foreclosures are increasing
A foreclosure start is the first public notice, including a notice of default. Throughout the housing crisis, investors were enthusiastic about foreclosures for their often lower prices.
First-time buyers who are trying to find a deal may be drawn to a foreclosed property too. Sixty-seven percent of millennial home shoppers who took part in a recent Clever Real Estate survey said they'd put in an offer on a property needing major repairs.
Several counties across the nation are seeing a rise in foreclosure starts. ATTOM researchers broke the numbers down by examining counties with populations in excess of 100,000 that had the greatest number of foreclosure starts.
Cook County, Ill., is seeing the most significant increase in the nation-the area saw a total of 800 properties start the foreclosure process in January 2019, reported by ATTOM's research.
The following are the top 20 counties with the most foreclosure starts, since January 2019:
Cook, Illinois
Harris, Texas
Maricopa, Ariz.
Los Angeles, Calif.
Suffolk, N.Y.
Broward, Fla.
Miami-Dade, Fla.
Baltimore City, Md.
Prince George's County, Md.
Philadelphia, Pa.
Riverside, Calif.
Clark, Nev.
Cuyahoga, Ohio
San Bernardino, Calif.
Palm Beach, Fla.
Duval, Fla.
San Diego, Calif.
Dallas, Texas
Tarrant, Texas
Wayne, Mich.
This is one list we are glad we are not on here in the Tampa Area.
Have a questions or concern? Nick, Cindy & Nicholas Davis with RE/MAX Premier Group are here to assist you with all your Real Estate Needs. We are always available at 813-300-7116 to answer your questions or you can simply click here and we will be in touch with you shortly.

Ways Our Family Can Help Your Family