The U.S. has about 7.4 million vacation and second homes, or about 5.6% of the total housing stock, as outlined by a recent National Association of Home Builders (NAHB) analysis of 2016 national census data.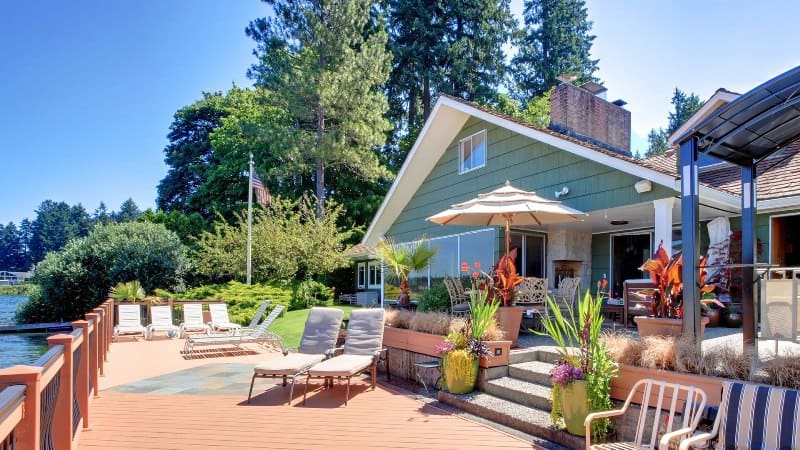 15% of all U.S. second homes found in Florida
Florida contains the largest stock of second homes – 1.1 million properties – followed by California, New York, Texas, Michigan, North Carolina, Arizona and Pennsylvania.
"The concentration of second homes is not simply restricted to conventional locations like beachfront areas," NAHB reports in its Eye on Housing blog. Second homes account for at least 10 percent of the local housing stock in about 916 counties in 49 states. Connecticut and Washington, D.C., were the two exceptions.
The counties with more second homes are | have a tendency to be located in or near metro areas. The following 10 counties, 50 % of that happen to be in Florida, possess the most second homes:
Maricopa County, Ariz.: 113,513 second homes
Palm Beach County, Fla.: 99,536
Broward County, Fla.: 97,224
Lee County, Fla.: 95,671
Miami-Dade County, Fla.: 87,225
Riverside County, Calif.: 76,331
Pinellas County, Fla.: 65,281
Barnstable County, Mass.: 63,225
Collier County, Fla.: 61,050
Suffolk County, N.Y.: 58,452
Source: "Nation's Stock of Second Homes," National Association of Home Builders' Eye on Housing blog (Dec. 6, 2018)
Have a questions or concern? Nick, Cindy & Nicholas Davis with RE/MAX Premier Group are here to assist you with all your Real Estate Needs. We are always available at 813-300-7116 to answer your questions or you can simply click here and we will be in touch with you shortly.

Ways Our Family Can Help Your Family