Remember the first time you brought your furry friend home- the excitement you felt from finally welcoming in the newest (and cutest) member of your family. As the months went by, and your pet became older and more curious, perhaps the trails of mud through the house and the copious pet hair covering your wardrobe diminished some of their adorable quality.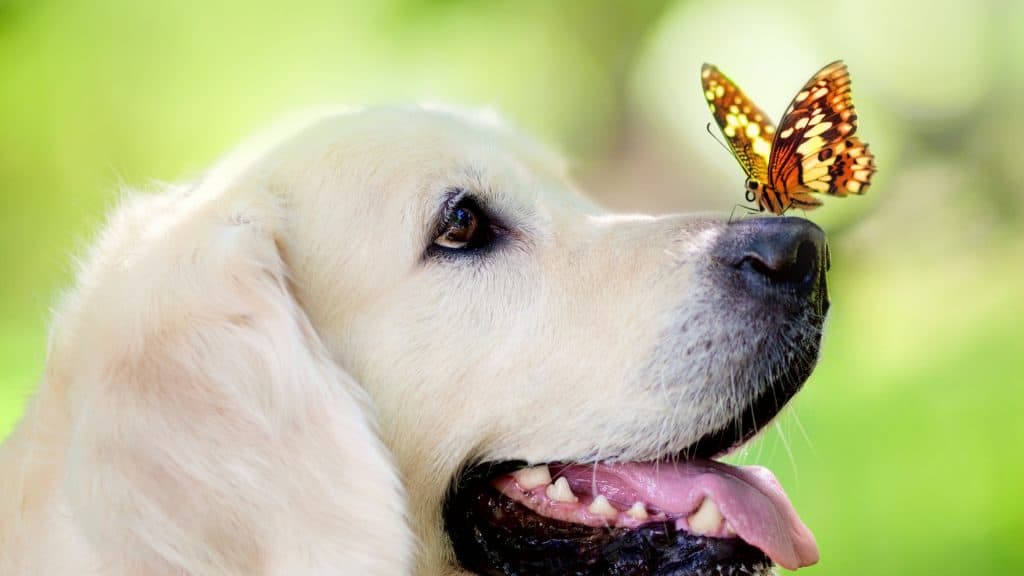 Seasonal Upgrades: Pet-Proofing Your Home This Spring
Each season brings with it unique challenges for pet owners, but springtime can especially wreak havoc on your home. With all of the spring cleaning you have ahead of you, don't let it all go to waste. Take precaution and pet-proof your home this season.
Hide the garbage
With all the delicious food it has to offer, your pet is surely a fan of the kitchen. No doubt you will find them sniffing around in search of something to eat. In order to keep the garbage from being torn apart and strewn across the newly washed floor, try upgrading to a pull-out garbage that can be neatly concealed and protected. If you're looking for a quicker fix, put up gates to prevent them from easily entering without your supervision.
Make bath time an outdoors experience 
When your pet inevitably has a field day with the newly muddied back yard, don't let those springtime rain showers be the enemy. When you go to toss your pup into the bath to hose them off, think twice. As you wash away clumps of dirt, you'll be taking hair with you, which can cause serious clogging issues in your plumbing. It can be tricky to avoid getting pet hair in your pipes, so if you do and the hair leads to blocked pipes, it's best to call in a local plumber with the proper experience to tackle the job for you. Going the DIY route might cause more damage, leading to more money out of your pocket.  Be sure to keep the tub on sturdy, dry ground such as a driveway or deck, so as to prevent them from getting even messier.
If washing outdoors isn't accessible for your living situation, rely on drain catchers to filter the water and prevent grime and fur from falling down and clogging your pipes.
Protect exposed pipes and cords
Whether a new puppy or a more mature furry friend, your pet is sure to have an appetite for adventure. When beginning to explore your home, they may feel inclined to curiously chew on their findings, such as exposed pipes and electrical wiring.
To protect your pet from swallowing materials they shouldn't or costing you a pricey pipe burst, cover up exposed plumbing and wires. To prevent your pet from accidentally breaking off piping and swallowing, consider switching from plastic PVC piping to cast iron. Protect your pipes regardless of material by putting child-proof locks on your cabinet doors. Hide electrical wiring under carpets or inside cabinets, drilling holes in the back to allow the wiring to discreetly be strung out and into the outlet.
Detox your spring-cleaning regime
With so many cleaning gimmicks on the market, it's easy to be convinced that you need a long list of chemicals in order to truly achieve a clean home. This spring go all natural cleaning process- no, this doesn't mean embrace the dust, dirt, and grime. Rather, switch to organic household cleaning brands or save money by DIYing your cleaning solutions.
Animals aren't against consuming things they're curious about, so don't chance having to make an emergency visit to the vet because they've ingested a toxic household cleaner. Switching over to more natural products will allow you a peace of mind as well as a clean home this spring.
 Protect your floors
 If you've just gotten your floors redone or are particularly attached to the beautiful gloss of your wooden slats, you'll definitely want to keep your pet's paws as far away from them as possible. Although it's unrealistic to expect to keep your floors perfect (wood, naturally, will scratch and dent), opting for scratch resistant coating over your floors can minimize damage. Waxing regularly will also minimize the appearance of existing damage. Bringing coziness into the space through large area rugs will additionally add style and provide a comfortable surface for your pets while protecting floors.
If you are in the market for new floors, considering going with bamboo flooring in larger living spaces such as the family or dining room. This material is a little more expensive, but not as prone to scratches while still providing your pet with traction. For bath and kitchen areas, opt for either stone tile or vinyl. These options aren't as glossy (which will cause for a slippery surface for your pet) while also providing easy cleanup for spills and messes.
Bringing your forever friend into your family and home doesn't need to be an impossible task. These small changes can help jump-start their transition into your house without sacrificing your homeowner sanity.
Have a questions or concern? Nick, Cindy & Nicholas Davis with RE/MAX Premier Group are here to assist you with all your Real Estate Needs. We are always available at 813-300-7116 to answer your questions or you can simply click here and we will be in touch with you shortly.

Ways Our Family Can Help Your Family