The Federal Emergency Management Administration (FEMA) yesterday issued new guidelines instructing insurers to not sell or renew flood insurance policies within the partial government shutdown. The announcement took many without warning, since last week Congress passed and the President signed legislation reauthorizing the National Flood Insurance Program (NFIP) through May 31, 2019.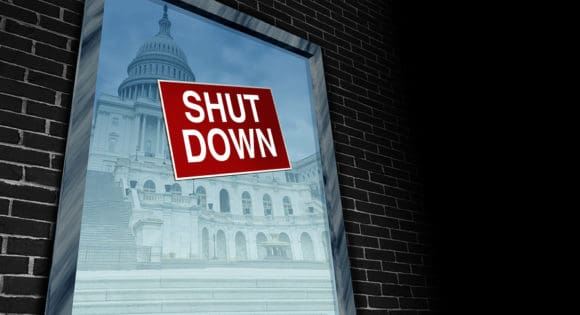 FEMA to insurers: No flood policies during shutdown
FEMA's cited the Antideficiency Act (ADA) as the source for its ruling. The ADA generally prohibits federal expenditures/obligations in excess or advance of appropriations, with the exception of instances of "emergencies involving … protection of property."
The National Association of Realtors® (NAR) says the opinion is contrary to the Congressional re-authorization and intent. Further, NFIP is funded by premiums paid by policyholders, not appropriations, so ADA shouldn't apply.
NAR is leading a multi-industry effort, including insurers, lenders along with other financial services groups, to reverse this decision. It's also working together with key members of Congress in addition to the White House to intervene.
In a release today, U.S. Sen. Marco Rubio (R-FL) asked the Office of Management and Budget to reverse FEMA's decision. "I strongly disagree with [FEMA's] guidance, as it incorrectly interprets Congressional intent demonstrated last week," he said.
Have a questions or concern? Nick, Cindy & Nicholas Davis with RE/MAX Premier Group are here to assist you with all your Real Estate Needs. We are always available at 813-300-7116 to answer your questions or you can simply click here and we will be in touch with you shortly.

Ways Our Family Can Help Your Family