There's no place like home for the holidays. Regardless if you are a new homeowner, or are celebrating another holiday season in your well-loved home, your living spaces are often integral in making memories with friends and family. Time to put some festive music on, gather up the kids and begin creating these holiday traditions now, one room at a time.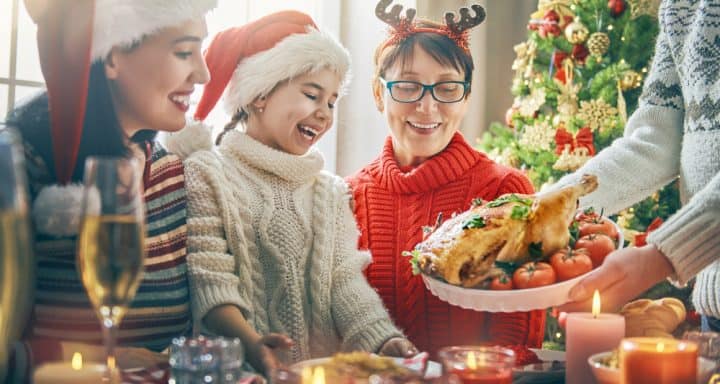 Creating Holiday Customs, 1 Room at a Time
Kitchen
With so much delicious food to prepare and bake throughout the holiday season, your kitchen is a simple place to start creating holiday traditions. Baking cookies, frying latkes or building gingerbread houses (including a RE/MAX sign!) are activities where the entire family can participate. You are able to go one step further and take your cooking skills to a local soup kitchen to support your community in this season of giving.
Living Room
Usually the center of the home, your living room-is where the hustle and bustle of the holidays melts away. Sit back with a holiday movie, build a fire and decorate the Christmas tree as a family in matching sweaters, no less! Light the menorah or host a New Year's Eve party. The holidays can certainly be stressful-use your home as a sanctuary to focus and think about what this time of year means to you.
Outdoors
Whenever you dream of holiday traditions outside, colorful lights as well as an inflatable Santa come to mind. But don't dismiss other low-stress outdoor activities like sparklers in the snow, sky lanterns or caroling. If you can handle the cold, or live in a temperate climate, plan a get-together around an outdoor fire (including a yule log) on the Winter Solstice.
We find homes that go with your life and style. Would you like to start making traditions in a home of your own?
Have a questions or concern? Nick, Cindy & Nicholas Davis with RE/MAX Premier Group are here to assist you with all your Real Estate Needs. We are always available at 813-300-7116 to answer your questions or you can simply click here and we will be in touch with you shortly.

Ways Our Family Can Help Your Family