If you're searching for a new home in the new year, the ball has dropped – you can begin working on your new year resolutions immediately to prep for one of the largest purchases of your life! We have come up with some top tips if your goal for 2019 is to be a homeowner.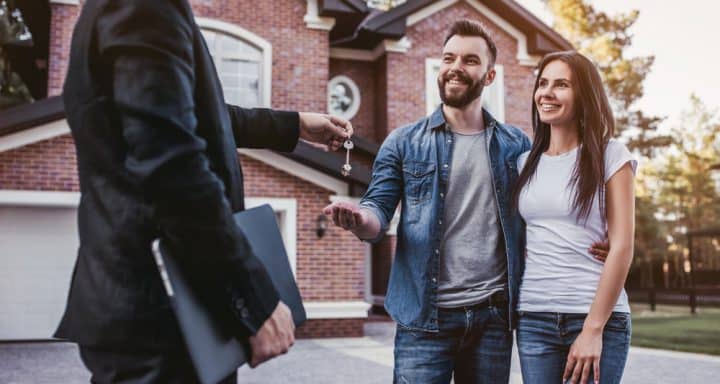 4 New Year's Resolutions to Help You Out from Prep to Purchase
Pinch Those Pennies
Saving for a down payment on a new home is considered the essential parts of the home-buying process. It's critical to plan out your savings now if your objective is to buy a new home in the future. The median sales price of a home in the U.S. is currently $235,000 – you could need a minimum of 20% as a down payment or approximately $50,000.
Check Your Credit
Make sure there aren't any surprises on your credit report. One of the initial things your mortgage lender is going to do is look at your credit to figure out your debt-to-income ratio to find out how much of a mortgage loan you are eligible for. Based on credit-rating company Equifax, a score of 690 or higher is regarded as "good." If your credit needs clean-up, begin working on it now so that your score is up to par before you begin the pre-qualification process.
Lock in Your Pre-Approval
Sitting down with a mortgage lender now can help you save time later. Securing pre-approval on a mortgage will normally lock in an interest rate for 90 days and enable you to concentrate on homes that are in your price range.
Hold Off Hefty Purchases
Curb any shopping sprees you may have planned. Big purchases such as a new car or a family vacation prior to purchasing a house can impact your debt-to-income ratio and can affect how much money a lender is willing to lend to you.
Working together with the right real estate agent who has experience in your local area can make a big difference. RE/MAX agents Nick, Cindy & Nicholas Davis are more recommended by their past clients, simply because they recommend what's best for you – and your kids. Ready to find your new home here in the Tampa Bay and Surrounding Areas? We are always available at 813-300-7116 to answer your questions or you can simply click here and we will be in touch with you shortly.
Ways Our Family Can Help Your Family
Start Your Home Search
All Homes For Sale in & Around Tampa

List View

Map View

Grid View
See all All Homes Around Tampa.
(all data current as of 6/25/2019)
Listing information deemed reliable but not guaranteed. Read full disclaimer.