It would seem everything Oprah touches turns to gold-personalities who appear on her show go on to become superstars and book authors become overnight best-sellers. Lucky audience members are stunned to find out they nabbed seats and 15-minutes of fame on a surprise episode of Oprah's Favorite Things that airs every November. If you're anything like us, your friendly neighborhood RE/MAX social media coordinator-you're a sucker for these kinds of curated lists from trusted celeb idols. So, in the spirit of all things cuddly and cozy, here's our top-10 winter must-haves: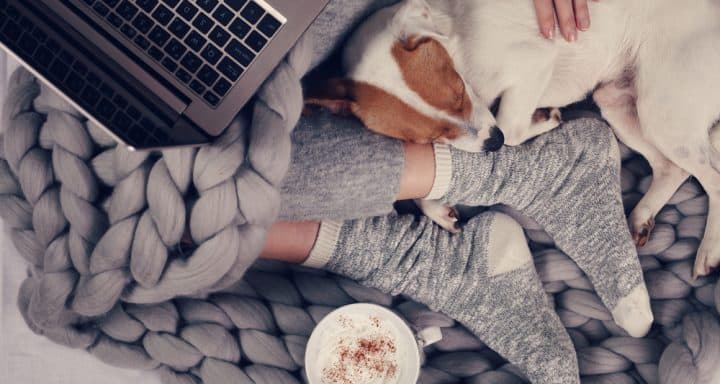 10 of the Most Fab Winter Must-Haves!
Foot-warming hedgehog
This item needs no description because…just look at it! Awww, a foot-warming hedgehog? Sign us up.
The Ultimate Slanket
We love the Ultimate Slanket, it's your guilty pleasure Snuggie-style blanket. Versatile enough to move with you throughout your Netflix binges.
Chunky Knit Blanket
This Instagram phenom will most definitely appeal to your followers, as well as offering the ultimate cuddle zone. Win-win in our cozy book.
The Soup Bible
Exactly what is better on a cold day than some warm soup? A soup guide offers you over 200 options of all the soup your heart could desire, of course!
Pammy Panda USB-Wired Handwarmers
Stay cute and warm with these cute little panda handwarmers that help keep you in style and snuggled-up during those colder days in the office.
Huggaroo Microwaveable Heated Neck Pad
Take the stress right out of your life, if only for a short time-don't think, just buy! This neck warmer relaxes you and provides a relaxing smell of lavender aromatherapy.
The Mat Walk
A bathmat with slippers built right in? What?! Walk with cushion comfort without slipping while wiping up a wet floor AND keeping your feet warm? All post-shower? Perfect.
Plush, Heated Fleece Sherpa
Extremely soft and heated blanket equals the dynamic duo of the winter snuggles.
Dark Brown Hot Cookie Coaster and USB Mug Warmer
We found the cutest way to desk drink your hot cocoa or tea at the office, while keeping your mug toasty warm. This bad-boy keeps your winter drinks hot and your holiday spirits high.
Mae Fuzzy One-Strap Slipper
These fluffy angels will keep your toes warm and looking luxurious all simultaneously.
Have a questions or concern? Nick, Cindy & Nicholas Davis with RE/MAX Premier Group are here to assist you with all your Real Estate Needs. We are always available at 813-300-7116 to answer your questions or you can simply click here and we will be in touch with you shortly.

Ways Our Family Can Help Your Family